Suzhou exhibition brings alive scenes in 'The Little Prince'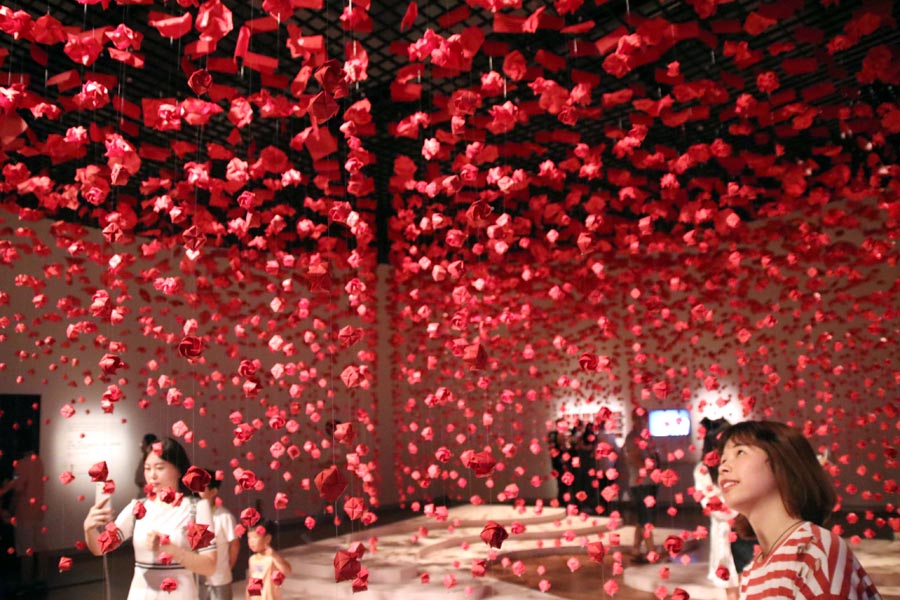 The Little Prince by French writer Antoine de Saint-Exupéry has touched millions of hearts around the world since it was first published in 1943. A new exhibition at the Eslite Bookstore in the Eastern Chinese city of Suzhou, Jiangsu province, is bringing alive scenes in the fantasy novella via origami art.
Chinese artist Liu Tong's latest solo exhibition, Reviving the Inner Child, features origami artworks inspired by the fairytale book, ushering visitors into a colorful world full of imagination. A room decorated with 6,700 origami roses is one highlight of the show.