World Cup hot spots: Croatian president is all smiles
chinadaily.com.cn | Updated: 2018-07-13 09:07
Editor's note: Croatian president gives team shirts to Trump and May, a unique bet between Beckham and Ibrahimović, Belgium popular despite loss, tattoo goes viral and Croatian goalkeeper honors his friend are this week's World Cup hot topics.
Croatian president gives team shirts to Trump, May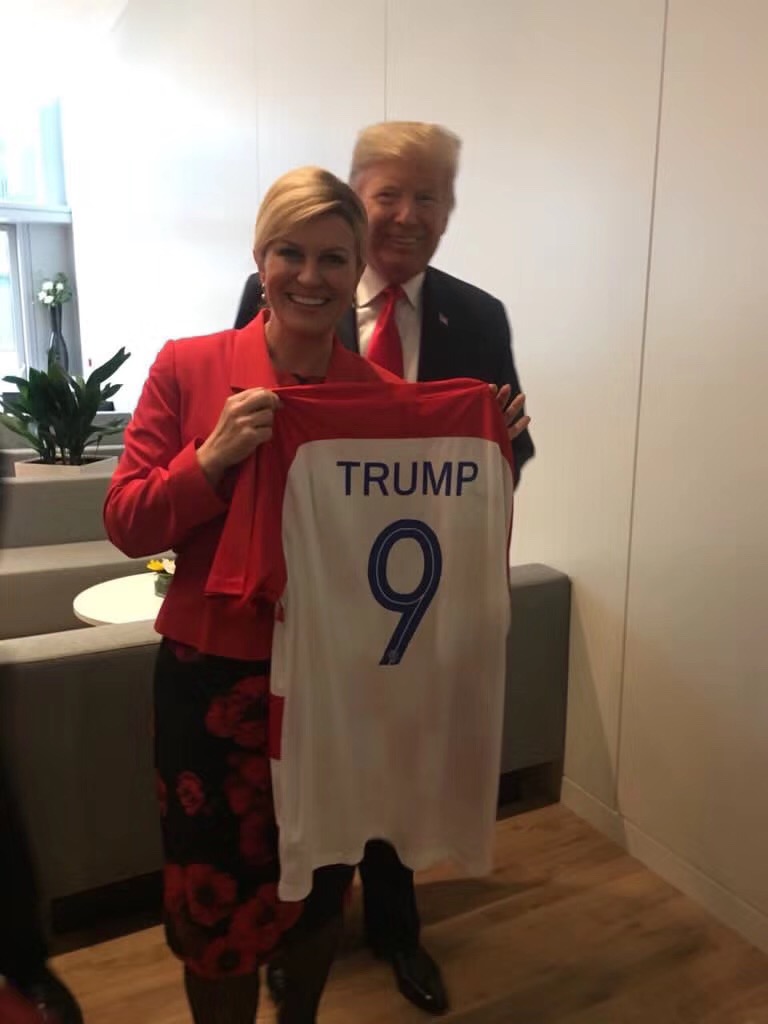 Croatia won the semifinal against England on July 12, 2018. Croatian President Kolinda Grabar-Kitarovic gave her country's national team shirts to US President Donald Trump and British Prime Minister Theresa May, who are currently attending the NATO summit in Belgium.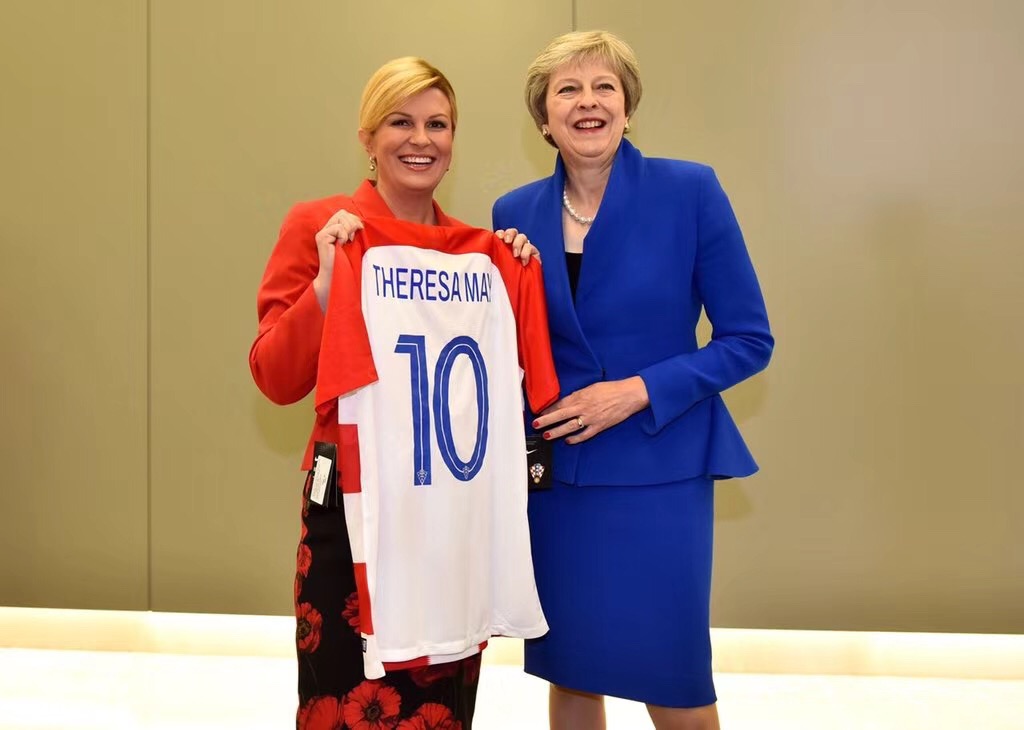 Both shirts have the leaders' names on them. The shirt that Trump received is a No 9 team shirt which belonged to Croatian forward Andrej Kramaric, while the one that May received is a No 10 shirt which belonged to captain Luka Modric.
As Croatia enters the finals at the World Cup this year, their president also has gained much attention, as she is a big fan of Croatia's football team.
Grabar-Kitarovic was on a state visit in Russia, and Putin, president of Russia, asked her to stay in Russia to watch the quarterfinal between Croatia and Russia. Croatia won 6 - 5 in a penalty shootout on July 8, 2018. It has been 20 years since Croatia entered the Final Four at the World Cup. She said she would come to watch and cheer them on again if Croatia reaches the finals.
Kolinda expressed her gratitude to the whole team for bringing so much confidence and joy to the Croatian people, and believed they are able to win the next game.