With flags, song, pride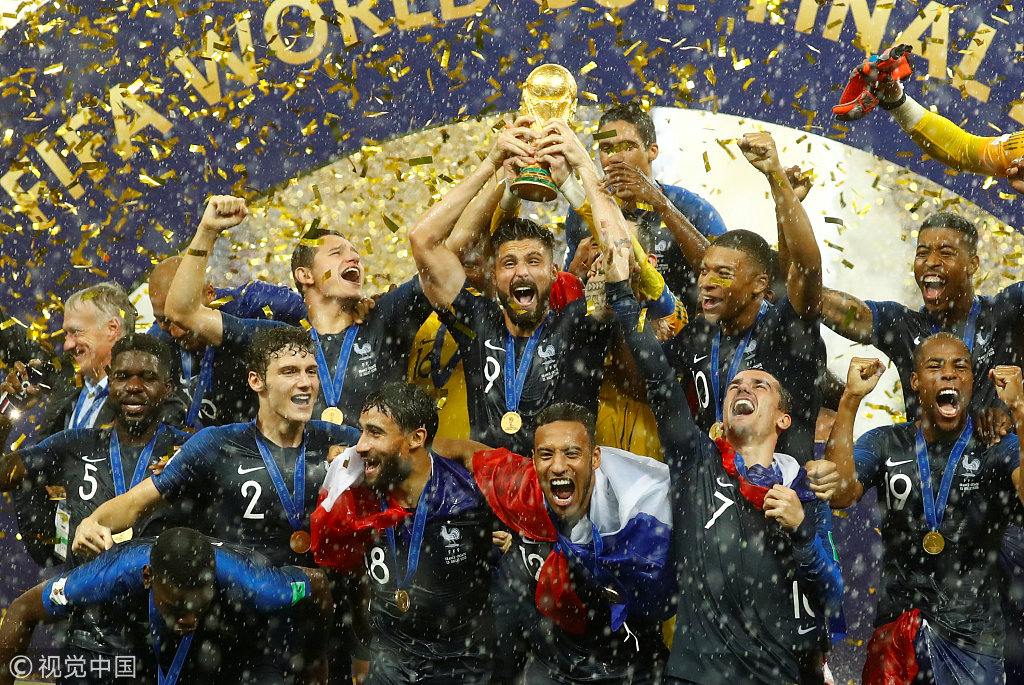 PARIS — It was a victory for all of France and the home crowd did it justice, pouring into Paris' Champs-Elysees Avenue by the tens of thousands to celebrate in an explosion of joy.
France's 4-2 win over Croatia in the World Cup final in Moscow on Sunday marked the second time in 20 years that France has won the World Cup, and came at a time when the people feel needy.
"It represents enormous things," said Goffrey Hamsik, dressed in a hat resembling a rooster — the French national symbol — and a shirt with the No. 10 for Kylian Mpappe, the 19-year-old breakout star who hails from the Paris suburb of Bondy.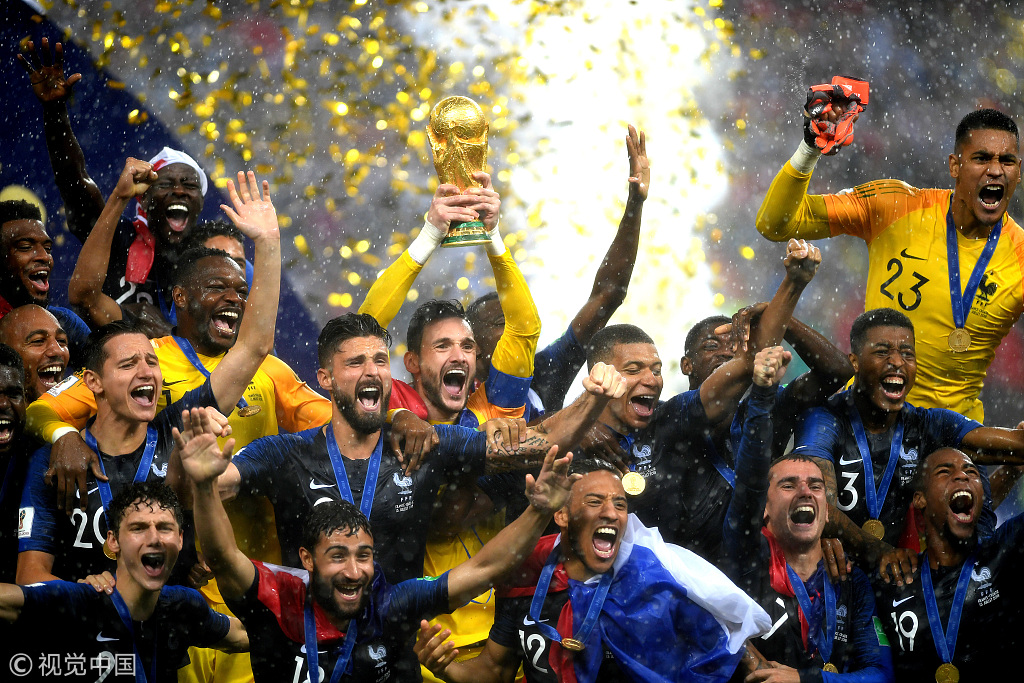 "We've had lots of problems in France these past years," he said, recalling deadly terror attacks. "This is good for the morale ... Here, we are all united. We mix. There is no religion, there is nothing, and that's what feels good."People wrapped in flags and dressed in crazy hats, and one man spotted totally nude except for the tricolor, marched down the avenue where France displayed its military might a day earlier for Bastille Day.
Revelers set off smoke bombs in the national colors — blue, white and red — obscuring Napoleon's triumphal arch. People climbed atop every newspaper kiosk and bus stop in the area to wave flags and lead the crowds below in cheers. The national anthem, the Marseillaise, rang out, cars honked horns and cherry bombs cracks.