Will Brexit park the UK's electric vehicle industry?
By Angus McNeice in London | China Daily UK | Updated: 2018-07-16 17:50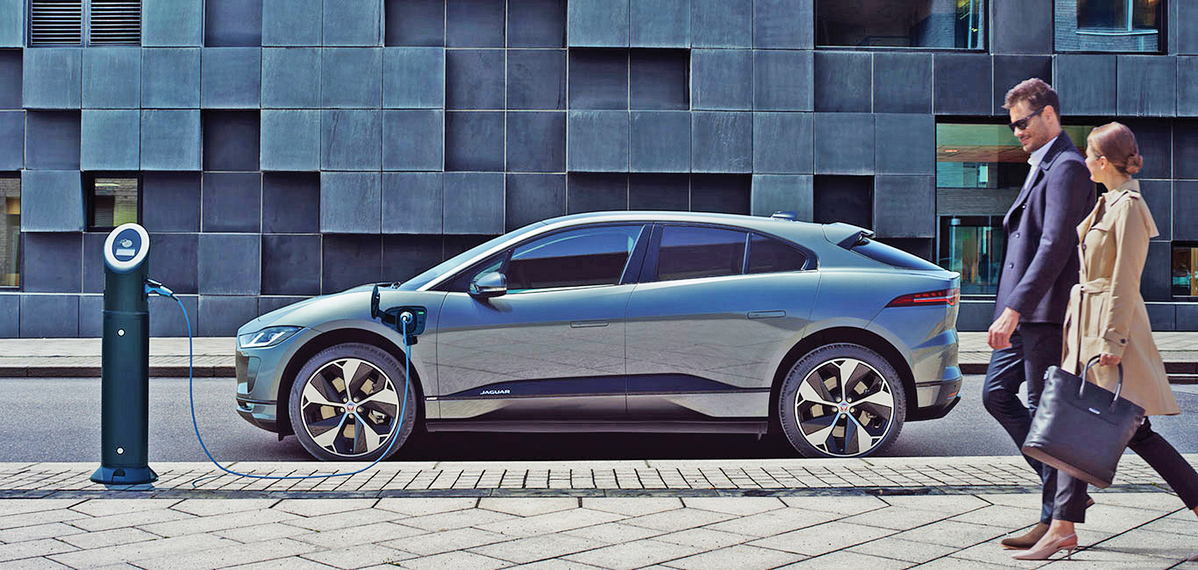 Pending exit from the European Union puts the future of Britain's low-carbon vehicle production in doubt as China's automakers race forward
Slowly and quietly, the electric vehicle revolution is creeping up on us. Last year, a record 1 million electric cars were sold, taking the global stock to 3 million, according to the International Energy Agency.
In Britain, the number of registered plug-in vehicles has risen from 3,500 in 2013 to more than 160,000 this year. Electric black cabs made by the China-owned London Electric Vehicle Company have been deployed on the streets of the capital, and will soon be joined by electric double-decker buses made by Chinese-automobile manufacturer BYD.
In China, more than 30 million electric two-wheelers and 100,000 electric buses were sold in 2017, where 1.2 million electric passenger-cars already hum along the roads.
While China is leading the world in electric vehicle take-up, the United Kingdom is competing with its neighbors to head up electric vehicle production in Europe.
Germany, Britain, and France are the three largest carmakers in Europe, and all face radical changes in their industrial infrastructure as an increasing number of nations commit to phasing out internal combustion engines.
But a pending exit from the European Union, and the recent channeling of billions of dollars of electric vehicle investment from large automakers toward China, has cast doubt on Britain's prospects to lead the charge in Europe.
"Brexit creates difficulty for the UK to lead in e-mobility," said Julia Poliscanova, manager of clean vehicles at the European Federation for Transport and Environment, which is also called the EFT&E. "The UK would like to position itself as the hub for electric vehicle production in the future. But, if they are outside of the bigger European market, and if there are tariffs, it will be very difficult to attract companies to develop products."
Last year, 1.67 million cars were manufactured in the UK, according to the Society of Motor Manufacturers and Traders, and only 20,000 of those were electric. The UK highlighted plans to increase production in its industrial strategy published in November.
But last week, the British government received a stark warning from the country's largest car manufacturer. Ralf Speth, chief executive of Jaguar Land Rover, said the company would face profit losses of 1.2 billion pounds ($1.59 billion) a year should the government fail to negotiate "tariff-free access and frictionless trade" with the EU.
Speth said a "bad Brexit deal" could force the carmaker out of Britain and put 40,000 jobs at risk.
His comments also suggested that Jaguar Land Rover could pull the handbrake on plans to relocate manufacturing of the company's electric vehicle, the Jaguar I-Pace, from Austria to the UK — a move that was supposed to bring 10,000 jobs to Britain.
"Electrification and connectivity offer significant economic and productivity opportunities — get Brexit wrong and British people, businesses, and broader society lose the chance to lead in smart mobility," Speth said.
Prior to the Brexit vote, the UK looked well-placed to compete in electric vehicle production.
Big car-producing nations in Europe were put on notice in 2010 when Nissan, one of the world's largest car makers, announced it would produce the all-electric Nissan Leaf in the UK. It was a huge coup, positioning the UK right where it wanted to be — Nissan would make the world's best-selling electric car in Tennessee for the North American market, in Japan for Asia, and in the UK for Europe.
"We can achieve our aim of making the UK a world-leader in ultra-low carbon vehicles," said Peter Mandelson, who was Britain's business secretary at the time.
British automaker Aston Martin followed suit last year, announcing plans to produce an electric vehicle in the UK beginning in 2019.
Last summer, BMW announced it would assemble its new electric Mini next year at its Cowley site, near Oxford in the UK, with motors built in Germany. The German automaker said it did not ask for any Brexit-related assurances from the British government when making its decision.