Devotee strings along a musical legacy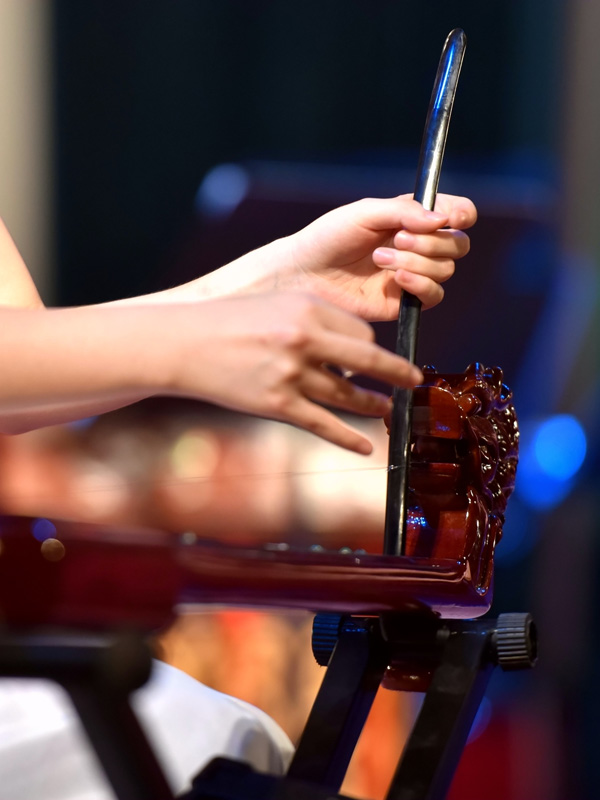 The ancient instrument's future, a cornerstone of Jing culture, has been secured largely thanks to the efforts of one dedicated man, Yang Feiyue and Shi Ruipeng report in Dongxing, Guangxi Zhuang autonomous region.
Su Chunfa keeps time with his feet and gently moves his head as he runs his right hand over a single string that hangs over a wooden base.
Melodious ethnic music flows through the air.
The 63-year-old seemingly loses himself to the music as he plays the duxianqin (a one-string dulcimer), a traditional instrument of the local Jing ethnic people, whose ancestors were said to have migrated from Vietnam about 500 years ago and settled on the Wanwei, Wutou and Shanxin islands off the coast of Dongxing.
Su seems to forget our presence as he plays for us when we visit him in Wanwei village, Dongxing, southern China's Guangxi Zhuang autonomous region, and only returns to us after he finished the piece.
He plays a few more traditional pieces and let us get a good measure of the charm of the duxianqin, which was made part of China's national intangible cultural heritage in 2011.
"It's amazing that one string can produce such a wide range of melodies," says Su.
The Duxianqin is an indispensable part of life for the Jing people, who largely live in coastal areas and earn a living from fishing.
They often play music and sing during their spare time after returning from sea, or as part of major celebrations, such as weddings.