Moving with the times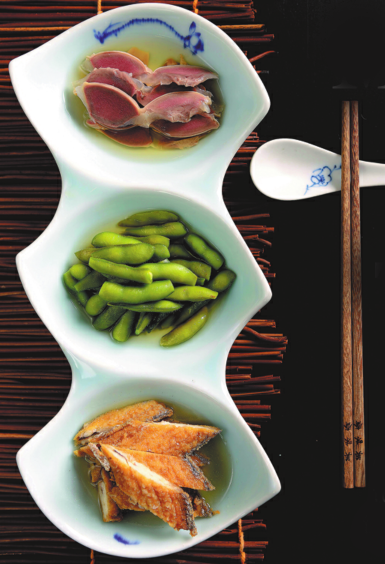 Serving up Shanghai staples in Beijing since 1956, Meiweizhai is an old-style eatery that likes to keep up with the latest trends, Li Yingxue reports.
Dressed in qipao and Chinese suits, guests enter the dining room accompanied by melodious folk music-in a scene reminiscent of the old days of Shanghai of the 1930s.
This was the celebration to mark the first anniversary of Meiweizhai's reopening in Beijing on June 26, launched in tandem with another time-honored brand, Refosian custom tailors.
Meiweizhai's pastry chef and tailors from Refosian worked together to create flour-based pankou (cloth buttons folded into the shape of flowers), to show off their mastery of their joint professions.
First opened in Shanghai in 1923, Meiweizhai expanded to Beijing in 1956, answering the call of late premier Zhou Enlai for Shanghai business owners to help develop Beijing as the country's new capital after the founding of New China in 1949.