Washington at odds with trends it cannot stop: China Daily editorial
chinadaily.com.cn | Updated: 2018-07-17 20:52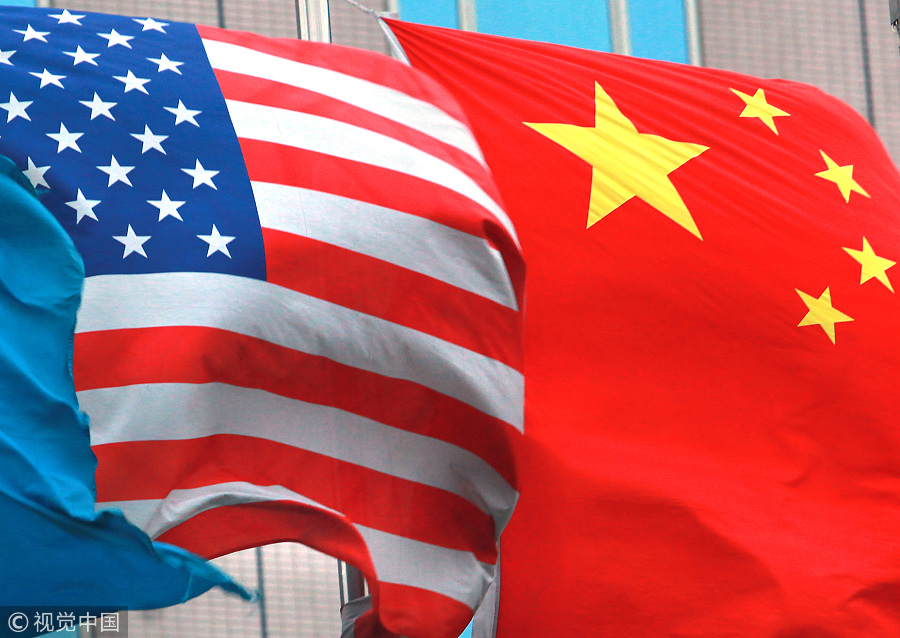 The International Monetary Fund warned on Monday that US tariff actions could lead to escalating and sustained trade conflicts that would derail the global economic recovery and dampen medium-term growth prospects.

Its projections indicate that even though the effects may not surface in the short term, the harmful effects of the US-initiated tariff war against its major trade partners will become manifest in the coming years.

It cautioned that, if carried out, the tariff threats of the United States and the consequent retaliation from its trade partners could reduce the global economic output projections for 2020 by half a percentage point.

This is just the latest cry of alarm, and various calculations have shown that while its trade partners would be the victims of the US' protectionist and unilateral trade moves, the US itself would also not be spared from the adverse effects of the trade confrontations it is initiating.

In other words, the Donald Trump administration will not protect US workers and industries with its populist attack on trade. To do that, it should be promoting the healthy growth of the world economy. That means putting an end to its unilateral actions.

But the Trump administration's blind belief in might makes right was exposed by US Trade Representative Robert Lighthizer accusing US trade partners of not cooperating with Washington to find solutions to the US' trade problems.

He must have forgotten that China and the US initially conducted trade talks that produced a meaningful convergence, only for the US to then backpedal on the consensus that was reached.

The IMF has suggested that to keep the world economy on track, global cooperation and a "rule-based trade system" should play their due roles. But that will be impossible if the US persists with its unilateral actions based on domestic laws. As Chinese Vice-Minister of Commerce Wang Shouwen has said, there can be no meaningful talks if the US does not "take the gun off the head" of other countries.

The current US administration is fixated on short-term gains and narrow-minded objectives, and it seems pathologically intent on ignoring the bigger picture of how the US, even though it is the world's largest economy, is still one among many.

The neocolonialist nature of the administration's "America First" policy is the legacy of a mindset that should have already been consigned to the trash can of history.

We all share the same home, one that in many ways is becoming increasingly smaller and flatter, the trend of countries becoming increasingly interdependent will not be reversed by the desire of some to sit above the salt as in olden days when to do so was to be the law.