Kindergartens should not be elementary schools
China Daily | Updated: 2018-07-18 07:31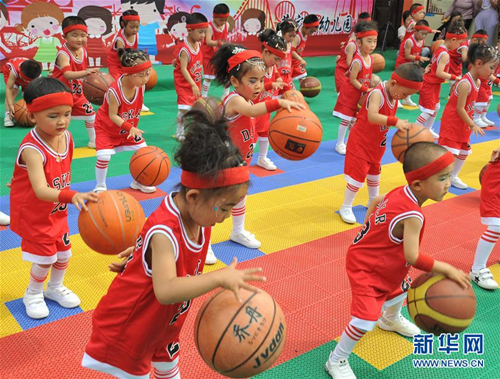 The Ministry of Education recently issued a notice banning kindergartens from teaching primary school courses. China Youth Daily comments:
The notice, which forbids kindergartens teaching elementary school content, is a response to parents' mounting complaints that kindergartens are becoming more and more examination oriented and focusing on rote memory learning.
According to educational theory, kindergartens should focus on games rather than teaching. However, in recent years, an increasing number of kindergartens teach elementary school content and seek to impart knowledge and give skills training to kids. This has led to a tendency among kindergartens to act as elementary schools, which not only deprives the young children of their happiness, but also dampens the children's interest in learning and affects their healthy development.
Although the education authorities have done a lot to ease the children's schooling burden, their instructions have not prompted the commercial training organizations and private schools to change their ways, since the anxieties of parents that their kids will get left behind has succeeded in permeating into kindergartens, which should be the last defense of childhood before kids get on the learning treadmill.
It is worrisome that the kindergartens find it difficult to enroll 5-year-olds, because more and more parents, who worry that their children may lose the competitive enrollment exam and interviews for key primary schools, opt to throw their children into all kinds of expensive preschool courses organized by training agencies one year before they should leave kindergarten.
To solve the kindergarten issue, the education ministry needs to increase the supply of quality education resources and make their distribution more even to meet people's needs.
Kindergartens, which admit children aged 3 to 5 on their part, should pay more attention to cultivating children's basic knowledge and social skills, and inspire the children to explore their own talents and imaginations, which will be invaluable assets throughout their lives.
Fundamentally, we must work hard to create an educational environment and society that allows parents to calmly and rationally choose the best educational path for their children.