Highway 1 along scenic US west coast reopens after 14-month closure
Xinhua | Updated: 2018-07-19 09:55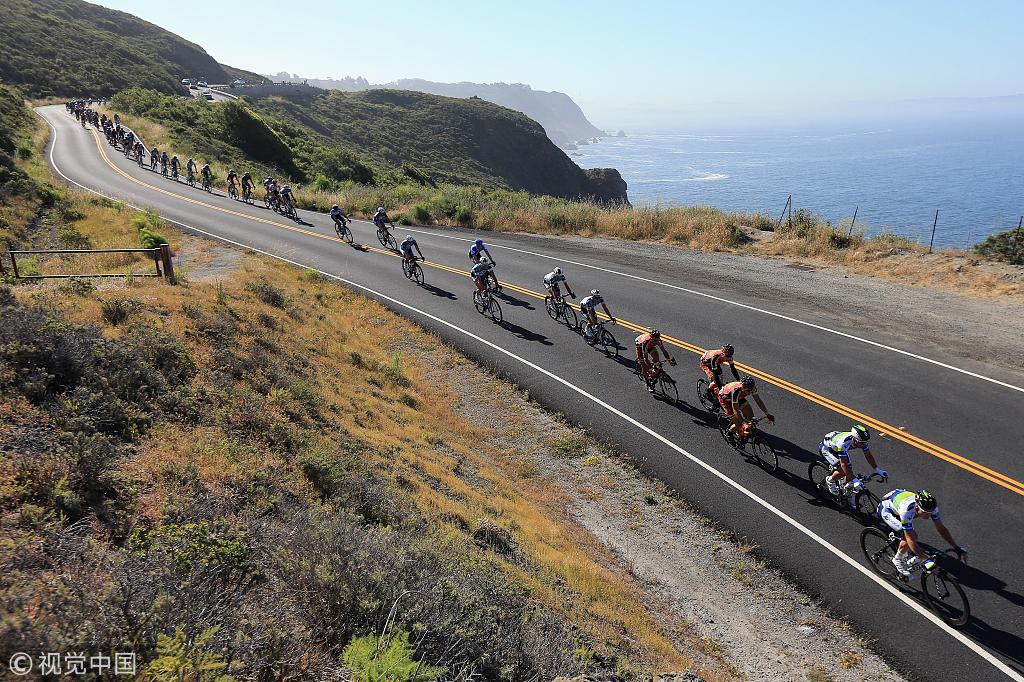 LOS ANGELES - California Highway 1, one of the most scenic roads in the United States, reopened Wednesday morning for business after closed for 14 months because of massive landslide, two days ahead of schedule, the California Department of Transportation (Caltrans) said.
"Hwy1 at Mud Creek south of #BigSur is OPEN for business as of 9:45am! Safe travels, everyone," tweeted Caltrans.
The stretch of the north-south state highway that runs along most of the Pacific coastline of the US state of California has been closed in the wake of a massive landslide on May 20, 2017.
The reopening was ahead of schedule, thank to the efforts of the contractor who made great progress in the last several days. But the official ribbon-cutting and community celebration will remain set for Friday morning at the Ragged Point Inn in Big Sur area as scheduled, according to Caltrans.
The 54-million US dollar repair included the reconstruction of a quarter of a mile of new roadway alignment built on the slide material and a compacted embankment at the south and north ends. The roadway is 150 to 260 feet (about 45 to 79 meters) above sea level and buttressed with a series of embankments, berms, rocks, netting, culverts and other stabilizing material, said Caltrans in an earlier statement.
The agency also reminds travelers that all roadwork is still not complete at Mud Creek. Travelers may encounter one-way traffic control at times when a lane closure is needed, mostly on weekdays.
Highway 1 through the Big Sur region is narrow and windy, but still attracts tourists from all over the world with its redwoods, beaches and dramatic oceanside scenery between San Francisco and Los Angeles.
In the landslide last year, more than one million tons of rocks and dirt fell down, covering almost half a kilometer of Highway 1 in the Big Sur region, 440 km north of Los Angeles. The region's road transportation and tourism industry have been severely disrupted by the closure of the road.