Italian shoe designer takes right step in Taiyuan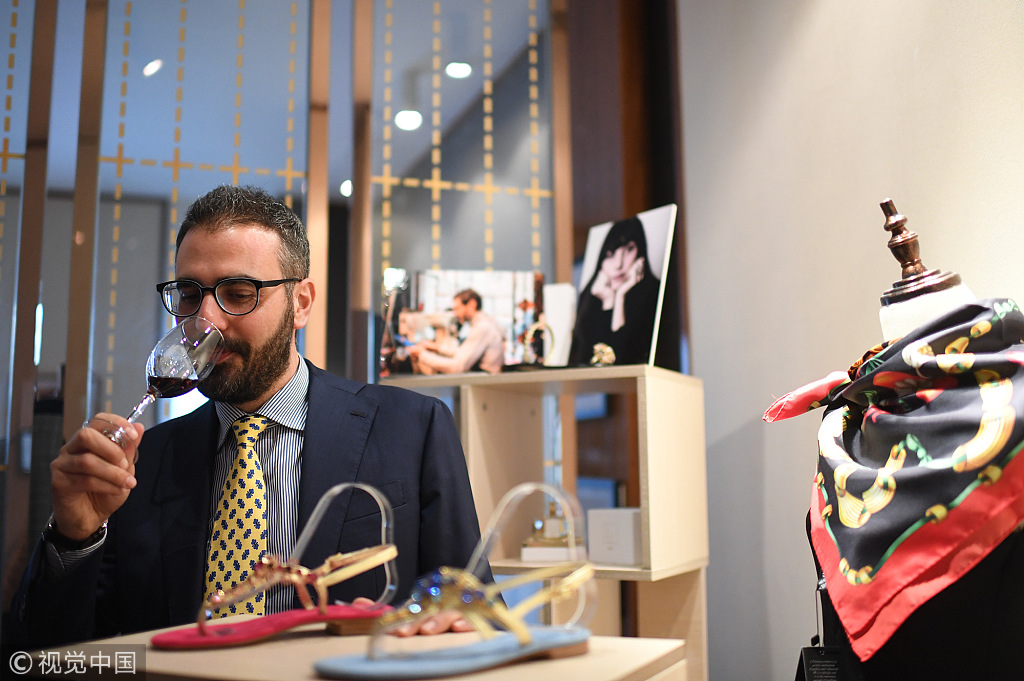 Italian designer Alessio Caggiano, attracted by China's entrepreneurial climate, brought his family to Taiyuan, capital of North China's Shanxi province, in 2014 and launched his fashion business in the city.
In his store, the handmade, gemstone- and crystal-adorned sandals catch one's eyes with their traditional Italian Amalfi Coast style. Based on the materials and customization processes, the price starts at 5,000 yuan, making the sandals entry-level luxuries.
Caggiano, whose Chinese name is An Leihua, lives a comfortable life with his family in Taiyuan.
"There were opportunities for us to move to other metropolises, such as Beijing, Shanghai and Guangzhou, but we chose to stay here because we already regard ourselves as 'Taiyuan people'," he said.