Britain's July temperature record may be broken this week
Xinhua | Updated: 2018-07-27 05:00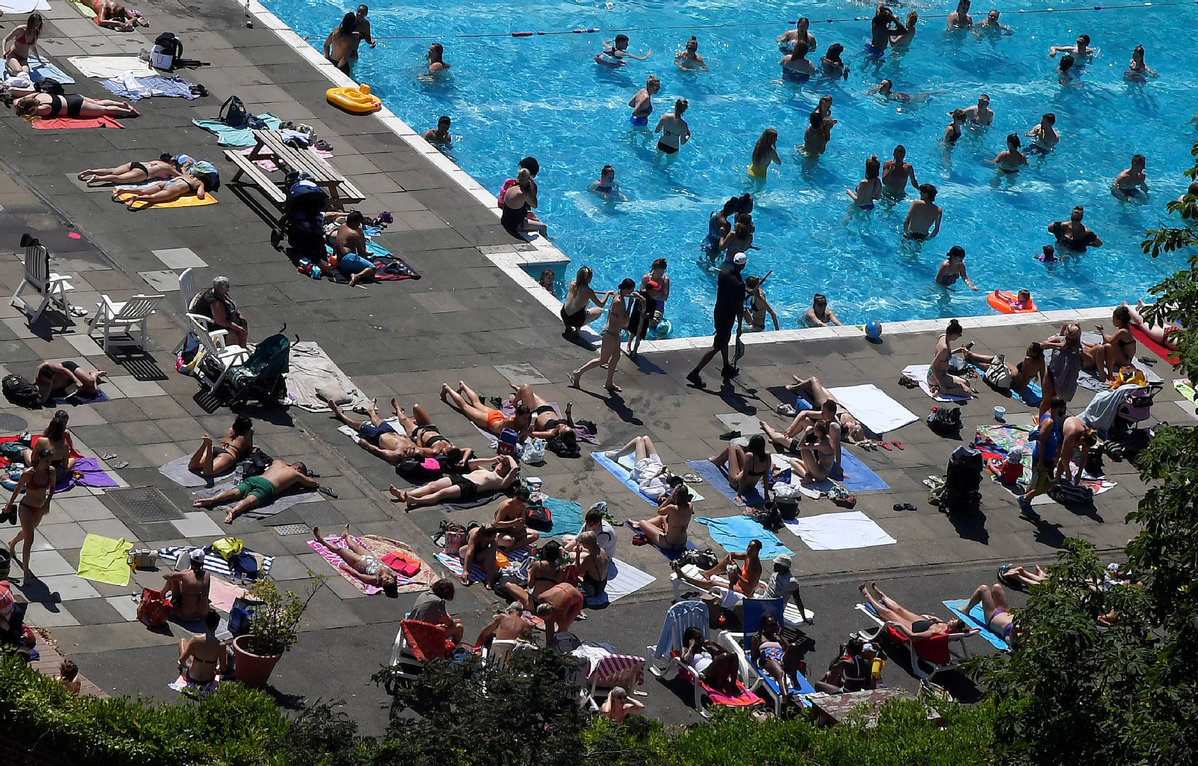 LONDON - Temperatures in the coming days could break all-time UK records, with the mercury set to soar to 37 degree Celsius, it is forecasted Thursday.
The Met Office said the highest temperatures are expected in London and the South East, with 35 degree Celsius expected on Thursday and 37 Celsius on Friday.
The highest July temperature was 36.7 Celsius in 2015 at Heathrow.
The lengthy hot and dry spell, which has particularly affected eastern England, is likely to be broken by thunderstorms towards the end of the week that could bring rainfall of as much as 30mm in an hour, forecasters said.
Meanwhile, fire crews are urging people enjoying barbecues and other outdoor activities in dry areas to avoid "careless and reckless" behavior that could start a blaze.
As baking-hot heatwave continued Thursday, a report by a committee of politicians warned heat-related deaths in Britain are set to treble by 2050.
The House of Commons Environmental Audit Committee said a prediction that higher temperatures which caused more than 2,000 deaths in Britain in 2003 will be summer norm by 2040s making adaptation to heatwaves a matter of life and death.
In a report into how Britain is adapting to climate change the committee warned that failing to address the danger of heatwaves will threaten the wellbeing of an increasing number of vulnerable people.
Cities in Britain, says the report, can be up to 10 degrees hotter than surrounding countryside due to the urban heat island effect.
The report said, "In August 2003 temperatures reached 38.5 degree Celsius in England and there were 2,193 heat-related deaths across the UK in 10 days.
"The Met Office predicts that similar heatwaves will occur every other year by the 2040s. The average number of heat-related deaths in the UK is expected to more than treble to 7,000 per year by the 2050s."