'Deep Pit Hotel' further takes shape in Shanghai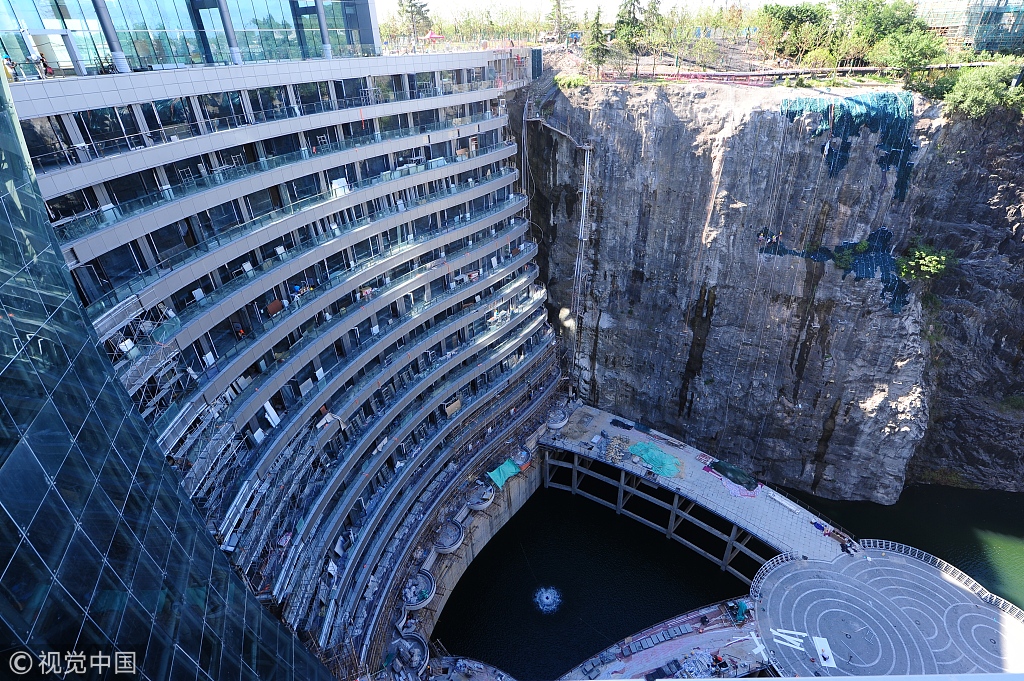 The "Deep Pit Hotel" developed by the Hong Kong-listed property developer Shimao Group in Shanghai is expected to be the lowest-lying hotel in the world, with its space extending 88 meters below sea level.
Located in the deep pit of a former mine in Songjiang, Shanghai, the hotel has two floors above ground and 16 underground as well as 336 guest rooms.
As two of the underground floors are even underwater, hotel guests can see fish swimming through the glass windows of the room as if they were on the bottom of the sea.
The hotel project was set up in 2006, but construction did not start until 2013 due to the difficulties and risks.
As of mid-July, interior decoration, green construction, pit wall construction and road construction are still underway.
The project has already acquired nearly 40 patents as it overcame a series of world-class technical problems for architects.