Pompeo to travel to Southeast Asia on ties, regional issues
Xinhua | Updated: 2018-07-31 09:09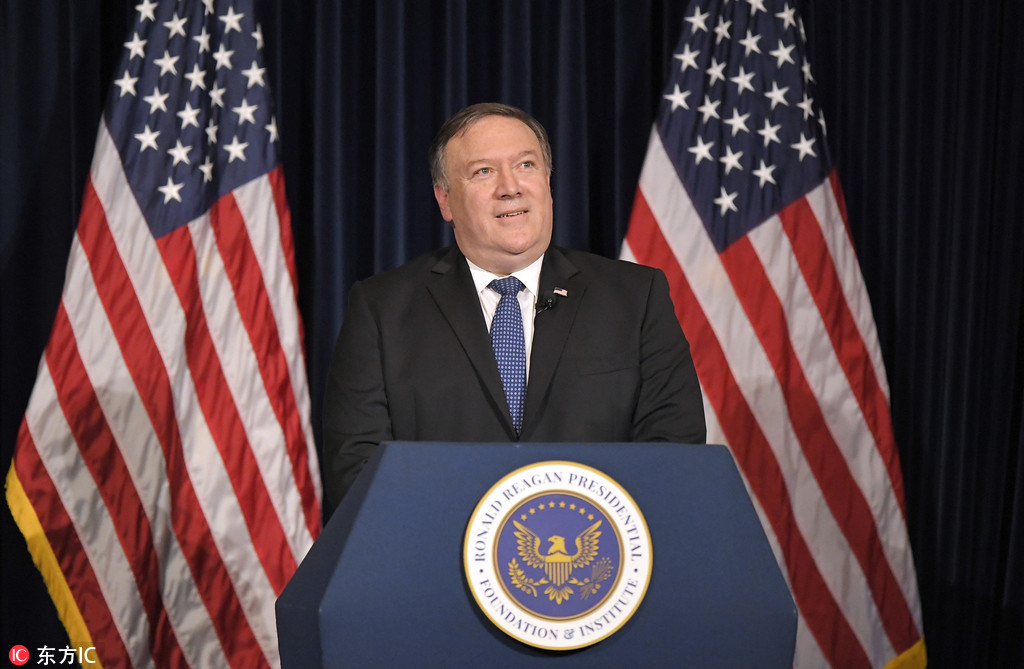 WASHINGTON - US State Department said on Monday that Secretary of State Mike Pompeo will travel to Southeast Asia next month to discuss bilateral ties and regional issues with three nations.
According to a statement issued by State Department spokesperson Heather Nauert, the trip will take Pompeo to Malaysia, Singapore and Indonesia from Aug 1 to 5.
In Kuala Lumpur, Pompeo will stay till Aug 3 to meet senior Malaysian officials to discuss strengthening the bilateral comprehensive partnership and advancing common security and economic interests, following the country's recent government transition.
Pompeo will participate in the annual ASEAN-centered ministerial meetings in Singapore on Aug 3 and 4 to boost the US regional policy.
During his stay in Singapore, he will also attend the ASEAN Regional Forum, the East Asia Summit Ministerial, the US-ASEAN Ministerial, and the Lower Mekong Initiative Ministerial to engage other foreign ministers on the region's pressing security challenges, reinforce the US commitment to partnerships in the lower Mekong region, and reaffirm its dedication to the region.
Pompeo will meet with Singapore's prime minister and foreign minister to discuss bilateral relationship, sign a renewal of a Third Country Training Program "which builds capacity across Southeast Asia," and support Singapore's role as current chair of ASEAN.
In Jakarta on Aug 4 and 5, Pompeo is expected to reinforce the US-Indonesia strategic partnership as the two nations look ahead to celebrating 70 years of bilateral diplomatic relations in 2019.
There he will also discuss advancing the mutually shared security and bilateral trade and investment goals, and affirm ASEAN centrality in regional issues, said the State Department.