Post-Election: Visible impact in Pakistan
By Zamir Ahmed Awan | chinadaily.com.cn | Updated: 2018-07-31 11:45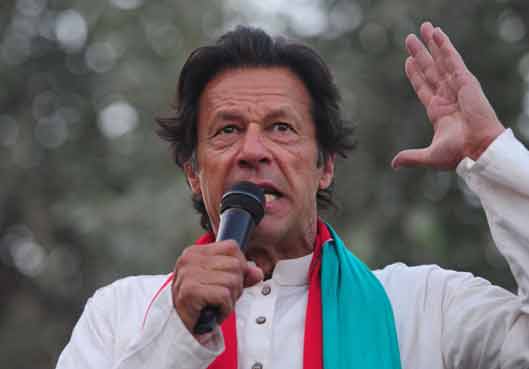 The general election in Pakistan was held on July 25,2018. The result of this election was of great satisfaction for the people of Pakistan. Before the election, various speculations were floated in the media, like the election will be rigged, postponed, sabotaged, bring instability to the country, prompt terrorism, extremism, ethnic polarity and such. All such rumors were proven wrong and proved to be negative propaganda against Pakistan.
In fact, the election was very much free and fair and the people of Pakistan expressed their choice under no outside pressure. The authenticity of the election was verified by international observers and media. Law and order was under control on polling day in almost all parts of the country.
Pakistan Tehreek-e-Insaf (PTI) won and is in the process of forming a federal government, as well as in the two provinces of Punjab and Khyber Pakhtoonkhua (KP). PTI was established 22 years ago and was struggling hard for a change in society. Finally, hard work and a long struggle of 22 years were fruitful and now the people of Pakistan are celebrating a big victory. PTI is a political force of youth, the middle class and lower class. PTI believes in merit, transparency, and justice for all. Unfortunately, Pakistan was ruled most of time in its history by a feudal elite who became richer after coming into power, while the middle class and lower class always have had to pay the cost of their luxury.
A visible change was witnessed just within a few days after the PTI's victory in Pakistan. The country has shown more stability and negative propaganda against Pakistan turned out to be wrong, terrorism has gone down, and extremism and ethnic polarity has reduced sharply. As a result, the country's stock exchange has improved gradually. Business community has shown trust and confidence in his leadership. Pakistani currency has become stronger day by day against US dollars and all other major foreign currencies. The trend in improving economy is very much visible and encouraging. International institutions have shown more trust in Pakistan. International community has welcomed the outcome of the election and extended support to PTI. American State department and Indian Prime minister has contacted him already. China is the first country to provide financial assistance to the new government and followed by Saudi Arabia; Islamic Development Bank has also pledged very well.
PTI Chairman Imran Khan made his maiden speech on July 26 just after winning the election, and announced his domestic priorities, as well as international relations. He specifically mentioned China and CPEC in his speech, and clarified all mis-concepts about his vision about China.
In 2013, there were general elections held in Pakistan, and as a result Pakistan Muslim League (Nawaz), PML-N came into power. But, PTI was of the opinion that the elections were rigged and unfair. Imran Khanlodged protests and complained to respective authorities, but PML-N was not cooperating. As a result, he was not left any other option, except protest "Dharna" in front of National Assembly Democracy Chock, Islamabad, in 2014. It caused postponement of the official visit of Chinese president Xi Jinping to Pakistan. Since then, there was a misunderstanding that PTI might not welcome the Chinese president's visit.
During my last visit to China, just before the elections, I noticed that there existed concerns in Chinese society regarding PTI, and they were worried if PTI won the election, there might be a setback to Pakistan-China relations or a setback to the China-Pakistan Economic Corridor (CPEC). I tried to convince my Chinese friends that the relations between Pakistan and China are so strong that a change of government will have no negative impact on it. Our relations are time tested, all weather and strategic in nature. It cannot be harmed by any government change in either country. CPEC is our strategic decision and backed by the people of Pakistan. There will be no harm, whoever comes into power. CPEC is guaranteed by the Pakistan army. I have published several articles in the mainstream media, addressing the Chinese concerns.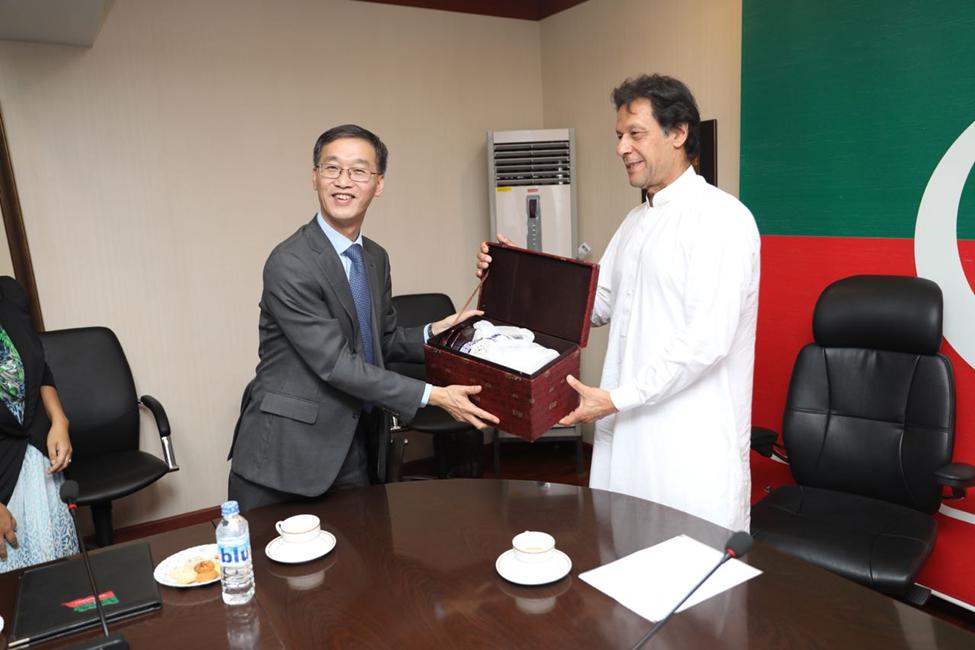 However, now, I would like to break the good news that PTI Chairman Imran Khan likes China and supports CPEC. He is very much impressed by China's rapid development during the last four decades, especially how China pulled 700 million people from poverty. He wants to learn from the Chinese experience. He appreciated the anti-graft campaign launched in China. He wants to learn about this experience from China too. Yesterday, on 30 July 2016, Chinese Ambassador to Pakistan went to his residence to congratulate on his victory.
Based on his personality, I may convey, that during his tenure, Pakistan-China friendship will reach new records. Regarding CPEC, he believes in transparency and merit, he will speed up projects under CPEC and improve efficiency by curbing corruption and nepotism. The Chinese Foreign Ministry also has expressed similar sentiments. I request to Chinese companies and investors involved in CPEC, to have full faith and trust in the new government. I wish that CPEC will be a win-win situation and beneficial for both "Iron Brothers".
The author is a non-resident fellow of the Center for China and Globalization, National University of Sciences and Technology, Islamabad, Pakistan.