Evergrande's Hui Ka Yan tops 2018 Forbes China Philanthropy List
By Wang Junwei | chinadaily.com.cn | Updated: 2018-08-01 17:14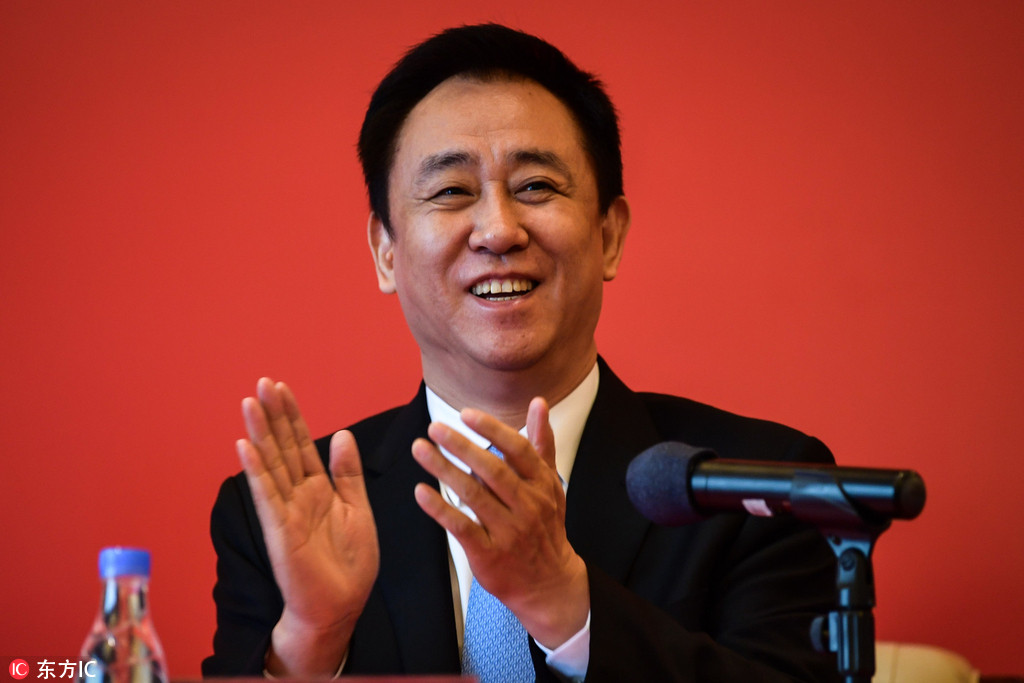 Hui Ka Yan, chairman of Evergrande Real Estate Group, holds the No 1 position on the 2018 Forbes China Philanthropy List, followed by He Xiangjian, founder of Midea Group, and Zhang Jianbin, chairman of Jiangsu Winfast Investment Holding Group, according to Forbes on July 26.
Hui gave away 4.21 billion yuan ($617 million) targeting poverty reduction, including the poverty alleviation project in Bijie, Southwest China's Guizhou province. He Xiangjian and Zhang Jianbin have donated 1.09 billion yuan and 1 billion yuan respectively.
The list, comprising 100 entrepreneurs, represented 17.31 billion yuan in cash donations, up 66 percent compared with last year. The minimum donation hit 13 million yuan, nearly three times the 5 million yuan of the year before.
Education, poverty alleviation and medical care were the main focus of donations. Most entrepreneurs are generous in education by donating cash or setting up special education funds for their alma maters. The universities that received the most donations were Zhejiang University, Renmin University of China, Tsinghua University and Peking University.
For companies on the list, real estate, finance and the internet occupy the top three industries for those charity givers. The real estate industry boasts not only the most billionaires, but also the most philanthropists: 32 companies have given 9.23 billion yuan, accounting for 53.3 percent of overall donations. Meanwhile financial and internet industries contributed 3.4 billion yuan, nearly 20 percent of total cash donations.
Guangdong, Beijing and Shanghai are the top three regions with the most philanthropic companies, while companies in Guangdong, Beijing and East China's Fujian province contribute more than 70 percent of the total donations.