China ready to respond to new tariff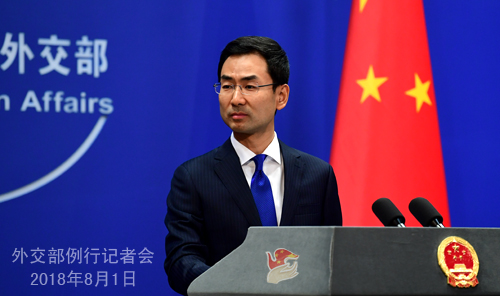 China said on Wednesday it will certainly take countermeasures if the United States further escalates the trade dispute between the countries.
Foreign Ministry spokesman Geng Shuang was responding to reports that said Washington was considering introducing a 25 percent tariff on $200-billion of Chinese imports.
"China's position on the China-US trade issue is firm and clear," Geng said. "Pressure and blackmail from the US side will never work on China."
Geng was speaking at a regular news conference in Beijing.
He said China would firmly safeguard its legitimate rights and interests.
Geng noted that China has consistently proposed handling trade frictions between the two countries through dialogue and negotiations.
"The international community is very clear about the efforts we have done and the sincerity we have shown for this end," he said.
He also noted that dialogue should be established on the basis of mutual respect and equality, and on the basis of rules and trust.
Unilateral intimidation and pressure will not achieve the desired effect, Geng added.