Unusual but true: Swiss hotel has no walls or a roof
In stories this week, we have a camouflaged model who "disappears" in her photos, a wall- and window-free Swiss hotel, Greek ruins transformed into brilliant pixels, "snow ice pasta" on the menu in Japan, and Ghana's fantasy coffins shaped like everything from boats to bank notes.
All the interesting, red-hot and downright odd anecdotes from around the world are in our news review.
Camouflaged model 'disappears' in photos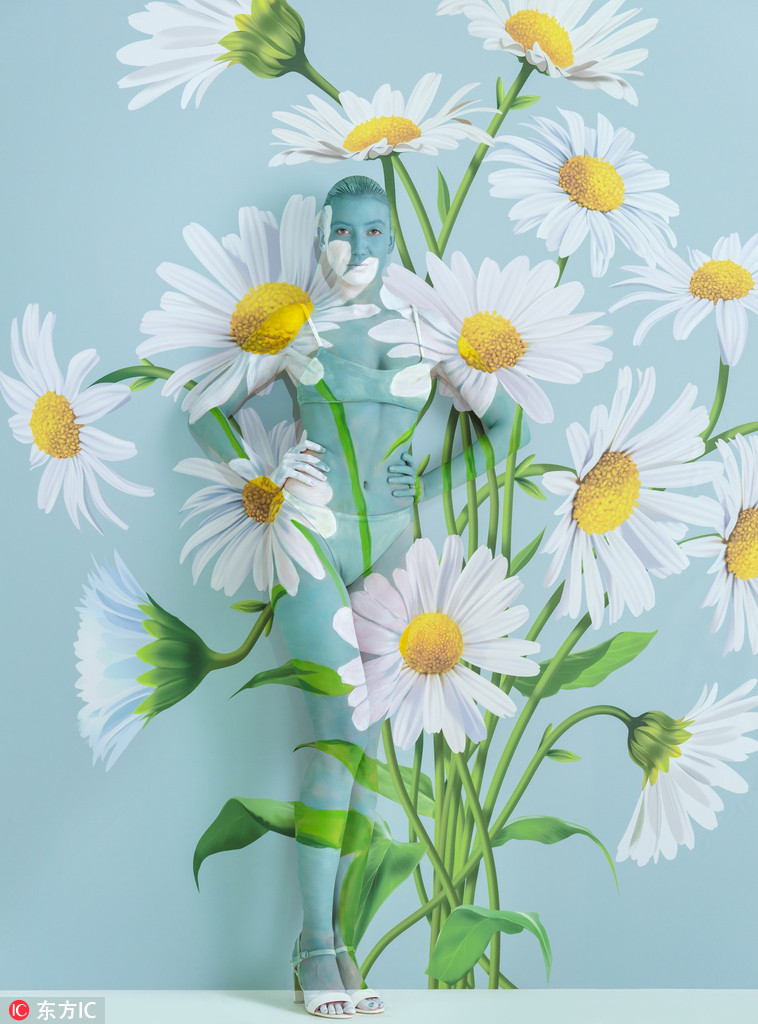 In a unique photo shoot, British model Daisy Lowe was cleverly camouflaged into two stunning setups.
The first sees the model disguised in a posy of daisies while standing against the flowers.
The second sees the model in a reclining pose, painted into a cushioned navy couch where she literally became "part of the furniture".
The model was painted by the world-leading body paint artist Carolyn Roper, with the setups taking a painstaking eight hours to complete.