Soaring temperatures across Europe likely to break record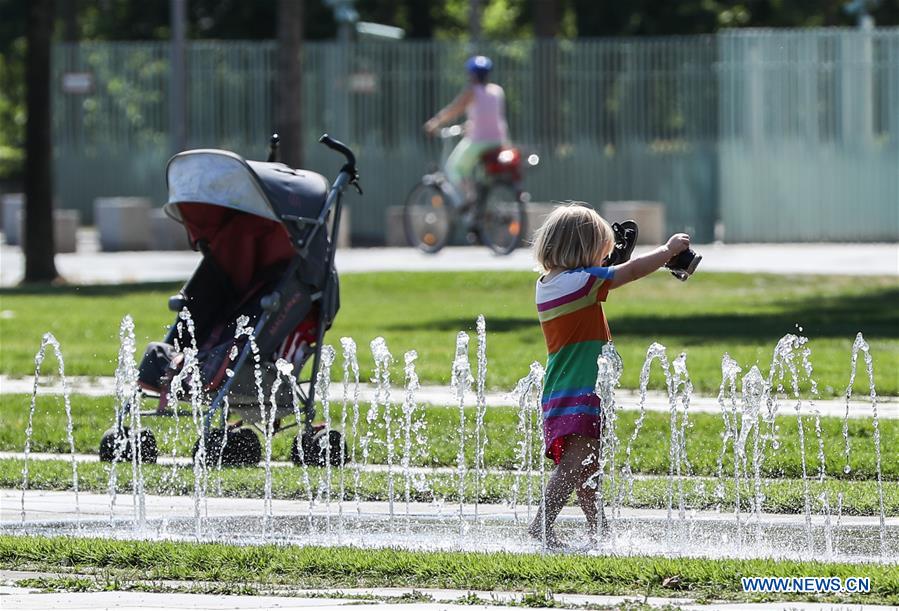 BRUSSELS - As Europe's scorching heat wave continues to spread across the continent, forecasters are now saying the all-time temperature record in Europe could be broken in the coming days.
The temperature in Spain and Portugal, in particular, are expected to rise dramatically over the weekend.
Europe's weather warning group, Meteoalarm, has already issued red warnings - categorized as very dangerous and posing a risk to life - for much of southern Portugal and for the Badajoz province in Spain.
Although holidaymakers might normally expect heat in the mid-30 degrees Celsius in these countries, there is the potential for extreme temperatures - edging towards 50 degrees Celsius.
The current European record is 48 degrees Celsius set in Athens in July 1977.