40 best Chinese films in past four decades (2009-2018)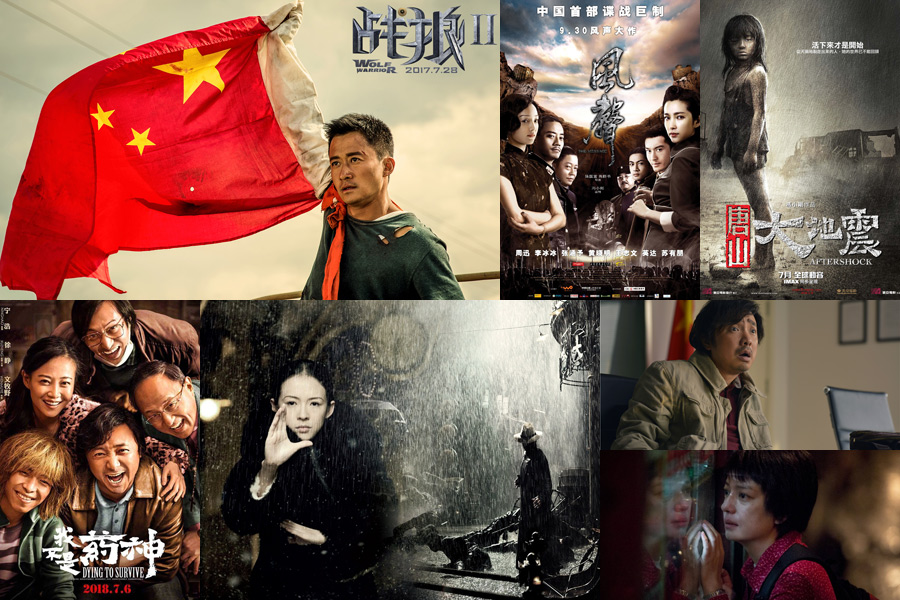 Five hundred million yuan ($72.99 million), 1 billion yuan, 10 billion yuan, 30 billion yuan, 50 billion yuan - the Chinese film industry has broken box office records time and time again in the past 10 years, and the miracle continues.
From a minor art evolving into a daily part of their lives, for most Chinese people Chinese films have gained momentum both in quality and quantity in a golden era over the past 10 years.
In 2017, the Chinese blockbuster Wolf Warrior 2 achieved huge success both at the box office and in public praise, scoring 5.68 billion yuan in total, the single highest-grossing film in the history of Chinese cinema and the first Chinese film to squeeze into the all-time box office worldwide (ranked 55th).
This year, the Chinese black comedy drama, Dying to Survive, has aroused heated discussions on China's entire society.
And Chinese Premier Li Keqiang urged more efforts to improve patients' access to costly cancer treatments in response to heated public discussion of the film.
It is no exaggeration to say that the film industry no longer acts as an entertainment tool for people, but shoulders more responsibility in every aspect of the country.
China is the world's second-largest movie market, with ticket revenue growing by 13.45 percent year-on-year to 55.9 billion yuan in 2017, more than triple the growth rate in 2016, according to official figures.
Some experts have predicted that as the Chinese film industry gains more cultural confidence and takes a people-centered approach to meet people's needs for a better life, the film market is bound to reach the top in the near future.
Here we selected the 10 great films produced in the past 10 years as we review the long journey China's film industry has gone through.
Related
40 best Chinese films in past four decades (1979-1988)
40 best Chinese films in past four decades (1989-1998)