NYSE bell rings for dragon boat festival in New York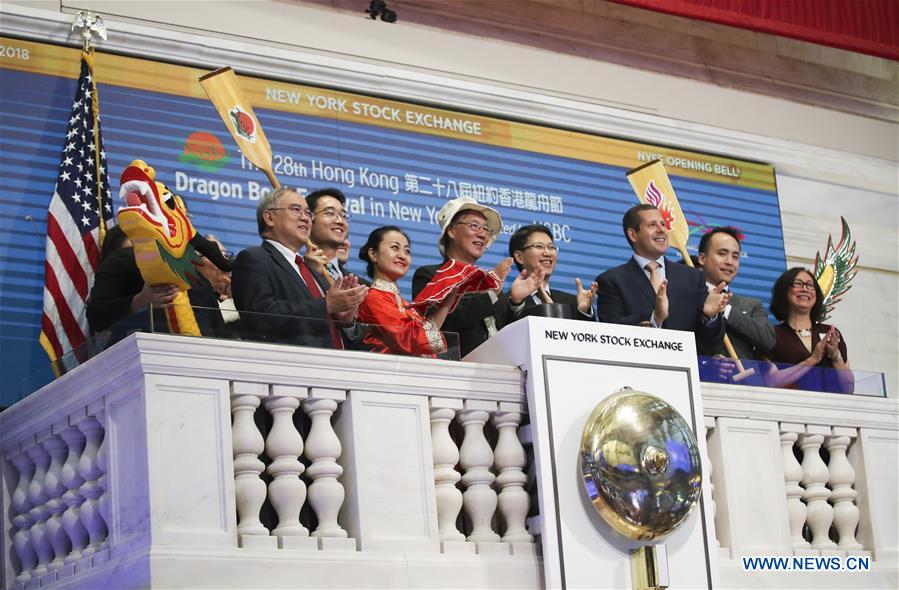 NEW YORK - Executives and sponsors of the upcoming 28th Annual Hong Kong Dragon Boat Festival rang the opening bell at the New York Stock Exchange (NYSE) on Monday in celebration of the major multi-cultural event in New York metropolitan area.
"Sure this year we'll be having more fun and more different kind of elements that coming to our event this weekend," said Eddie Mak, Commissioner for Economic and Trade Affairs of China's Hong Kong Special Administrative Region Government to the United States, Monday morning.
"And I'm sure this will attract more and more people and this event will continue to be one of the biggest event in New York and in the United States," said Mak, who rang the bell with Henry Wan, Chairman of the dragon boat festival host committee.
Over 200 teams will paddle across the Meadow Lake at the Corona Park of New York City's borough of Queens on Aug. 11-12 in Flushing Meadows in Queens, New York City.
The first Hong Kong Dragon Boat Festival was organised in 1991. Since then, the festival has grown and evolved into one of the largest multi-cultural festival in the New York metropolitan area and the biggest festival of its kind in the United States.