Twin giant pandas celebrate second birthday in Austria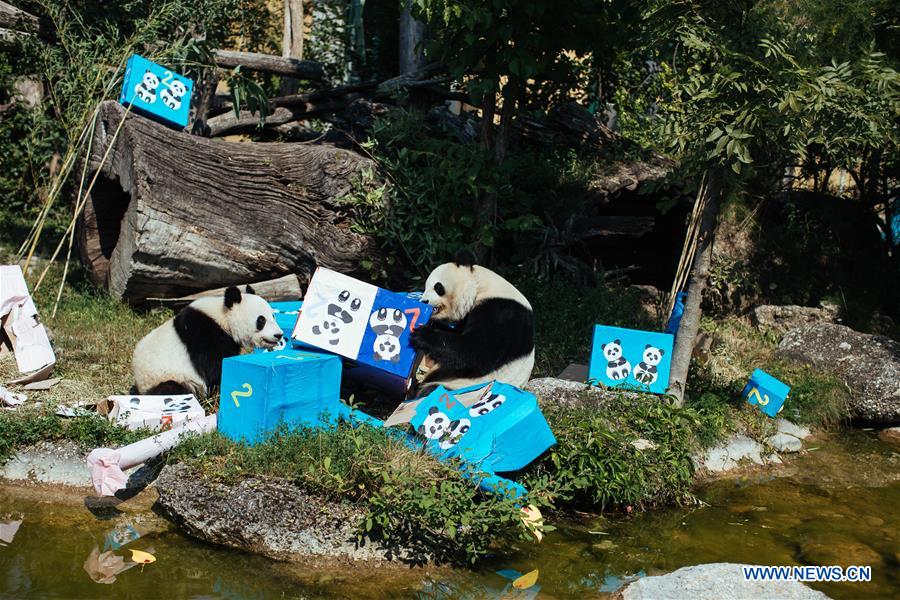 VIENNA - The twin pandas Fu Feng and Fu Ban celebrated their second birthday party with their mother on Tuesday by receiving birthday gifts, packages of potatoes, carrots and special bamboo shoots.
The mother, Yang Yang, opened the gift packages first and then joined by Fu Ban, the brother, who was more curious, while the sister Fu Feng was a bit shy, said a panda keeper, adding the whole family is in good health condition.
"The twin pandas are both very playful, the female is a bit shy and the boy is more curious, easy to be attracted by new things," a keeper told Xinhua, noting "they also still drink milk from the mother Yang Yang." The twins are also eating bamboos, she added.