Art-infused pink: Be the 'last rose of summer'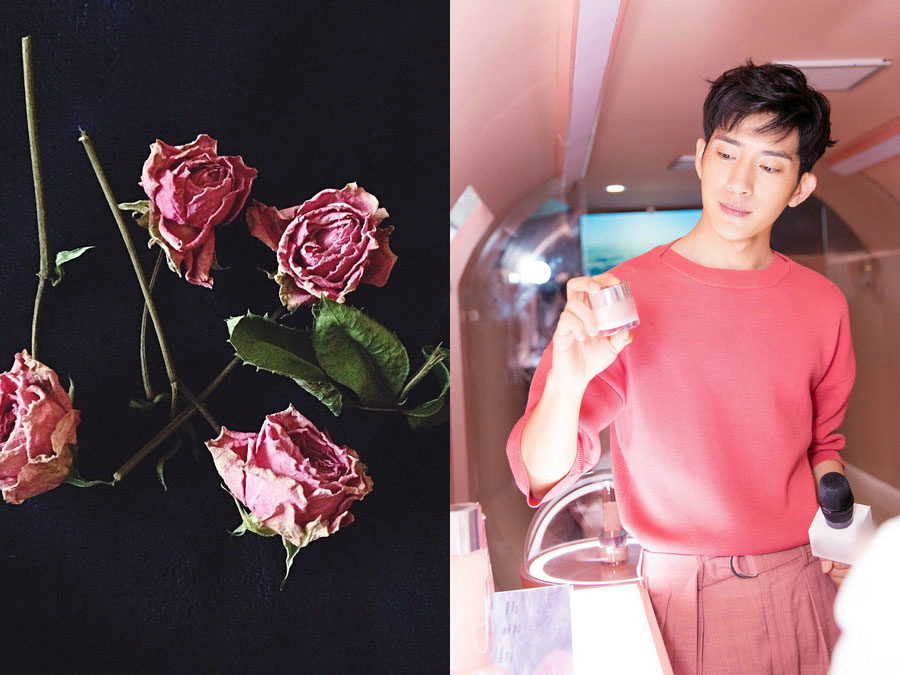 Companions can fade, yet the beauty of a rose will last. Even the color of a withered pink rose could be a nice shade and carry an artistic, melancholy feeling.
This color, a mix of gray, light orange and pink, is called "pink hues from withered roses" in China and is rearing its head in fashion circles.