More and more Turks practice Tai Chi to ease stress of city life
Xinhua | Updated: 2018-08-10 02:02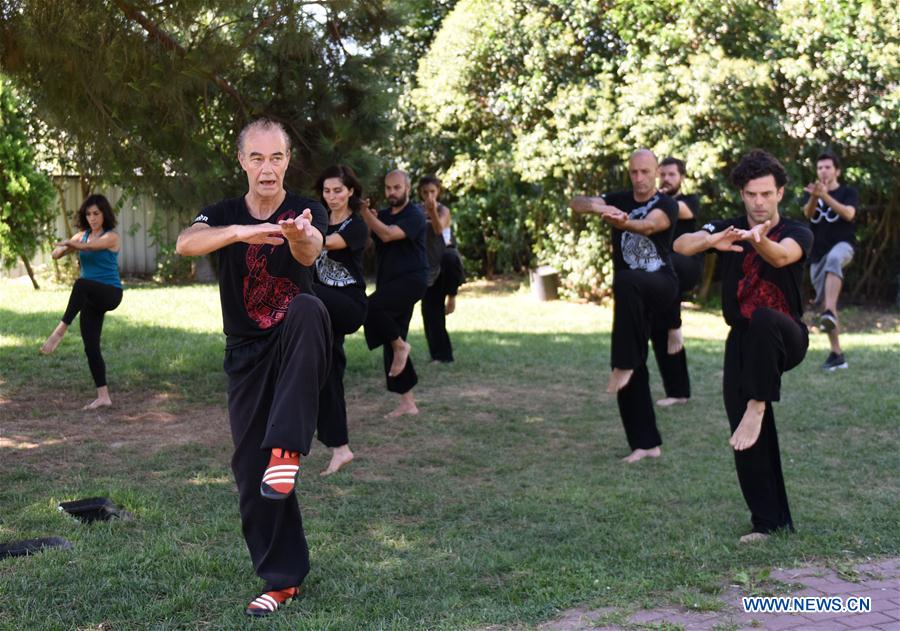 Ebru Ojen, a 37-year-old actress, has been learning Tai Chi for two and a half years. Currently, she attends the classes every day.
"I feel much more vigorous compared with my life before Tai Chi," she said, adding she is no longer disturbed by sleep problems or stomach pain after practicing Tai Chi.
"I'm much more focused, feeling energetic and ample, and my metabolism is working faster," she added.
Atac, meanwhile, said that his class consists of people from different segments of the society.
"There are psychologists, doctors, business owners and so on," he explained.
In Atac's view, however, Tai Chi is still not very well known in Turkey, despite all the benefits it offers.
"Its recognition here is only around 6 percent of the population while yoga is 60 percent," he said.
"But the world is getting smaller thanks to the internet," he continued. "Whoever does a little search on the website can easily reach us."
Atac is also teaching classes in several resort towns across the country, including the western province of Izmir.