Top 5 global smartphone makers in Q2
No 5 OPPO Shipments: 29.4 million units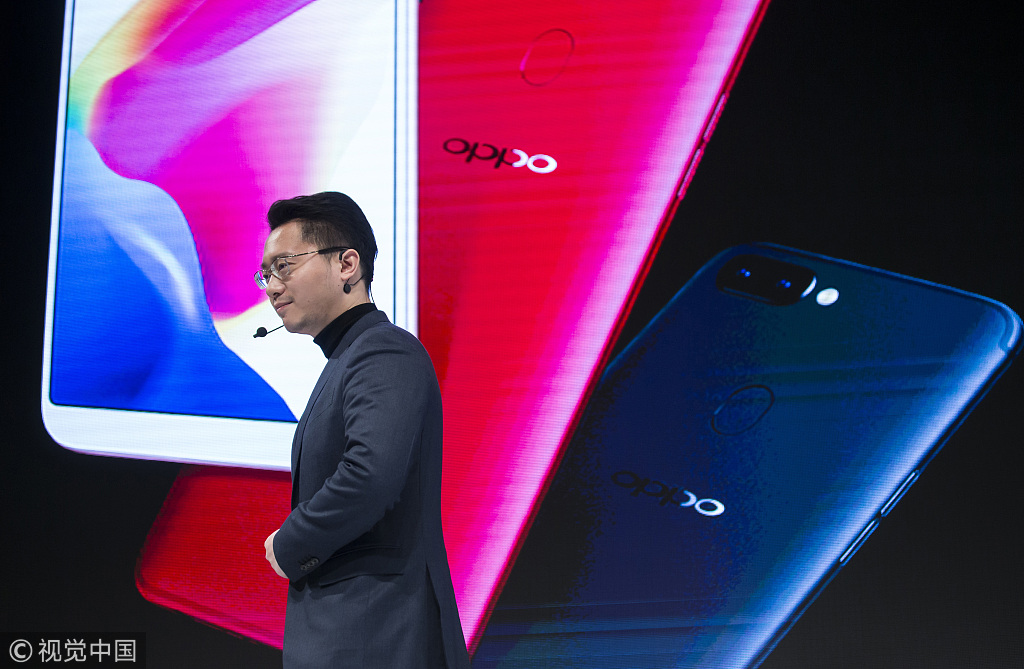 Huawei has surpassed Apple for the first time, becoming the second-largest smartphone vendor in the world, market research firm International Data Corp (IDC) said.
During the second quarter of this year, global smartphone vendors shipped a total of 342 million units, down 1.8 percent compared to the 348.2 million units shipped in the second quarter of 2017, IDC said.
Samsung remained the leader in the worldwide smartphone market with shipments of 71.5 million units, despite a 10.4 percent decline in shipments from last year.
Huawei delivered shipments of 54.2 million units to move into the second position with a record high market share of 15.8 percent.
Apple dropped to the third spot for the first time, despite its second quarter growth. Apple shipped 41.3 million iPhones, representing modest growth of 0.7 percent over the 41.0 million units shipped last year.
Let's take a look at the top 5 global smartphone makers in second quarter of this year.