Papermakers set to write new survival story
Fresh ideas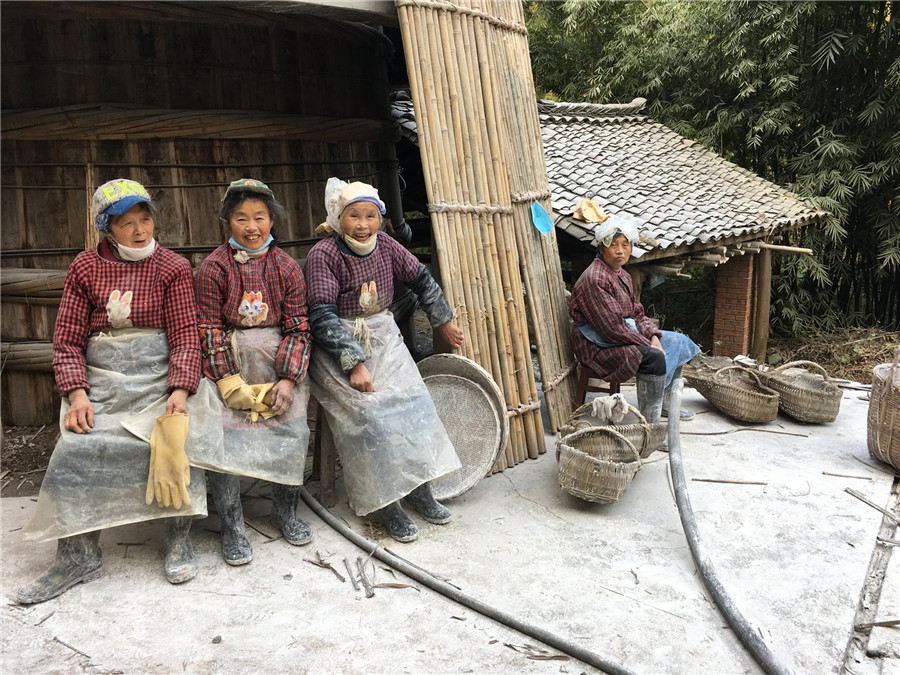 This summer, Yang and Li participated in a month-long training program that Tang's institute organized for papermakers and traders from Jiajiang. One of the lecturers was Wang Xingze, who runs a gallery in Hangzhou where he exhibits hundreds of different materials collected from craftsmen across the country.
"I used to pity traditional craftsmen because many of their techniques are dying out. They need fresh ideas to promote their business," he said.
However, his opinion has changed, and he now sees new uses for traditional materials and skills, as he explained during one of the summer seminars: "Take the papermaking industry, for example; why do papermakers only use pulp to make paper?"
Wang has cooperated with a number of manufacturers, including Zhu, and used paper pulp to make other items, such as chairs. "It is how you use the pulp that matters," he said.
He hopes some of the craftsmen will adapt and begin making original goods, while others can provide materials for artists and designers.
In the hope of keeping his business in operation, Yang has been cooperating with local primary and middle schools, and more than 30,000 students visited his workshop last year to learn how to make paper the traditional way.
"It is clear proof that many people are interested in this traditional craft," he said, adding that having majored in Chinese language and literature, he often feels sad that people have abandoned the old traditions to earn more money.
"I miss the scenes of my childhood, when the villagers were busy making paper and the houses were filled with the fresh scent of bamboo and paper," he said.
As for Li, he is happy, even though his profits are poor. "At least I can feed my more than 30 workers and keep them in the village," he said.