China's economy can withstand tariff war
By Mei Xinyu | China Daily | Updated: 2018-08-10 07:39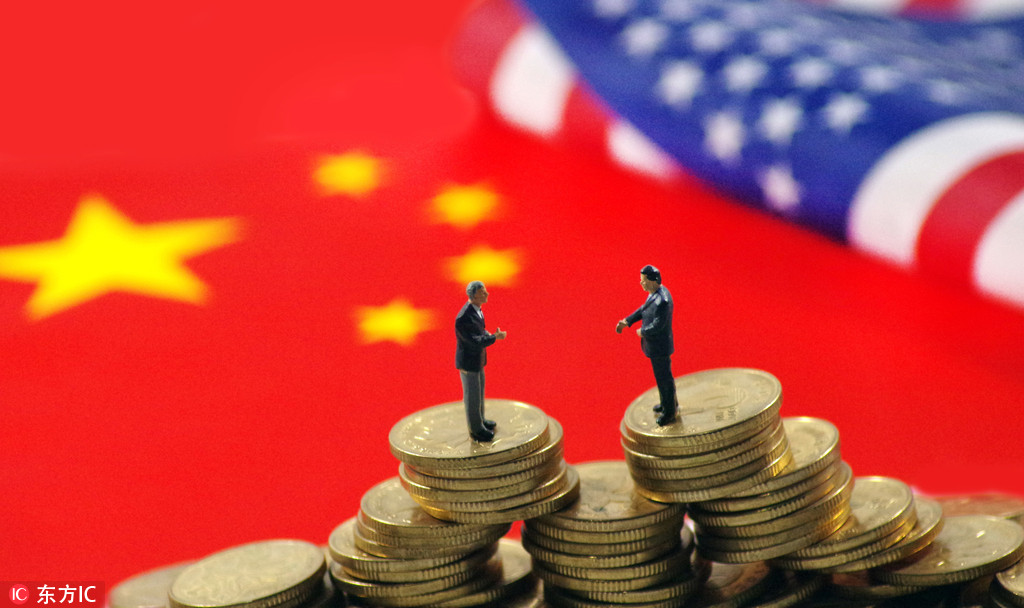 The Donald Trump administration announced on Tuesday that it will make good on its earlier threat to impose 25 percent tariffs on $16 billion worth of Chinese imports on Aug 23.
Of course, the Trump administration's move will intensify the US-China trade conflict, increasing the external risk to the Chinese economy. But apart from coping with the challenges posed by the rising US tariffs on more Chinese goods, China could also turn those challenges into opportunities, by making optimum use of its huge domestic market, which in turn will increase its influence in the global economy.
The expanding domestic market has made great contributions to China's economic development despite being overwhelmed by the outstanding achievements of foreign trade, which made China the world's largest exporter of goods in 2009.
The domestic market has been expanding all the time. For decades after 1949, when New China was founded, the domestic wholesale and retail proceeds were much higher than gross export earnings. The gap between domestic wholesale and retail value and gross export value was between nine and 14 times from 1952 to 1972, after which it started shrinking.
In particular, after China joined the World Trade Organization in 2001, the value of total exports exceeded that of domestic wholesale and retail, and the gap continued to widen at a fast rate. But in the following years, the domestic market and foreign trade both grew vigorously, establishing a positive correlation. And since 2007, domestic wholesale and retail proceeds have been higher than export earnings, with the gap widening at a slow but steady pace over the past decade.
As a result, China today has the second-highest GDP and the second-largest domestic market in the world.
China's domestic market will play an even more important role in future economic development. For example, the large contribution of domestic final consumption to economic growth has further boosted the domestic market.
From 2014 to 2017, final consumption expenditure contributed 51.2, 66.4, 64.6 and 58.8 percent, respectively, to China's GDP growth. And considering that China's GDP grew 7.3, 6.9, 6.7 and 6.9 percent in those four years, the impact of the US' additional tariffs on China's economic growth rate will be marginal and its GDP would continue to grow at a relatively fast rate.
With such a huge domestic market, the government would do better to use macro-control to ensure the economy grows in a sustainable manner. China's domestic market is big enough for producers to engage in fair competition, make more profits and further expand their businesses, and for international investors to invest and enjoy rich returns.
In short, China is capable of safeguarding its interests in a complicated global trading system and keep growing on the economic front despite the US tariffs.
The author is a researcher at the International Trade and Economic Cooperation Institute of the Ministry of Commerce.