Dozens killed, including children on a bus, in Yemen air strikes
Updated: 2018-08-10 07:54
"RED LINE"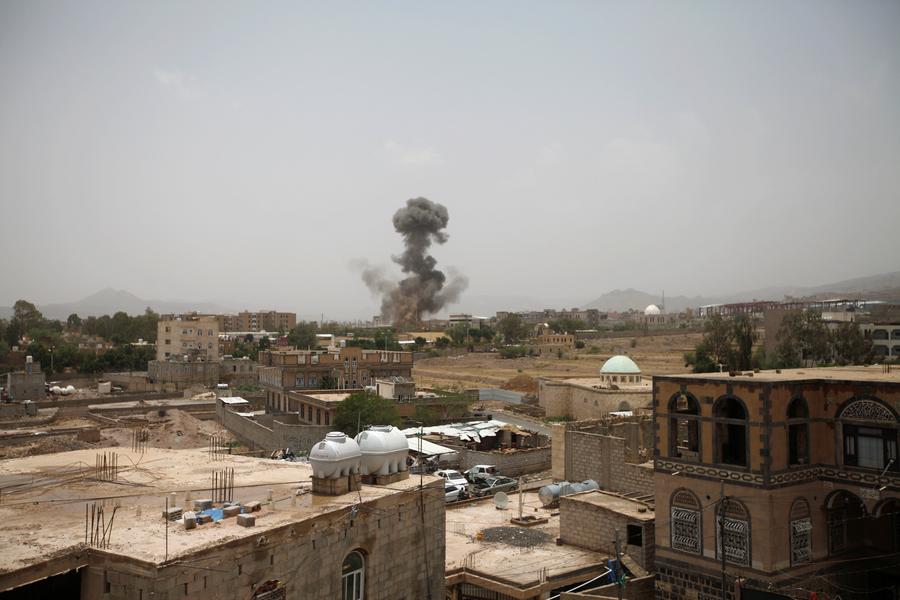 Saudi Arabia and Sunni Muslim allies intervened in Yemen's war in 2015 against the Houthis, who control the most populous areas of Yemen, including the capital Sanaa, and drove the internationally recognised government into exile in 2014.
The United States and other Western powers provide arms and intelligence to the alliance, and human rights groups have criticised them over coalition air strikes that have killed hundreds of civilians at hospitals, schools and markets.
A US military spokeswoman said US forces were not involved in Thursday's air strike.
"Grotesque, shameful, indignant. Blatant disregard for rules of war when bus carrying innocent school children is fair game for attack," Jan Egeland, head of the Norwegian Refugee Council, said in a Twitter post.
The World Health Organisation (WHO) representative in Yemen, Nevio Zagaria, said it has deployed emergency supplies. "I am extremely saddened by what happened in Saada ... The attack oncivilians is not acceptable."
The alliance says it does not intentionally target civiliansand has set up a committee to probe alleged mass casualty airstrikes, which has mostly cleared the coalition of any blame.
"Today's attack in Saada was a legitimate military operation... and was carried out in accordance with international humanitarian law," the coalition said in the Arabic-languagestatement carried by SPA.
"Targeting Saudis and residents in Saudi is a red line,"coalition spokesman Turki al-Malki later told Al Arabiya TV.
US State Department spokeswoman Heather Nauert said the United States was concerned about reports of the air strikes and urged the Saudi-led coalition to "conduct a thorough and transparent investigation."
Separately, a White House National Security Council spokeswoman referred to "conflicting reports in global media" and said "we are waiting for an official assessment of what actually happened."
Asked if the White House and the State Department were offering differing views, the spokeswoman said: "We have the same position."
UN Secretary-General Antonio Guterres on Thursday condemned the air strike and called for an "independent and prompt investigation," his spokesman said.
Fragments from the Houthi missile launched at Jizan Industrial City killed one Yemeni civilian and wounded 11, Saudi state media said earlier on Thursday.
The Houthis have launched a series of missile strikes on the kingdom, including Riyadh, over the past year.
Saada, the main stronghold of the Houthis, has mainly come under air strikes from the coalition as the mountainous province makes battles hard for pro-government ground troops.
The Yemen war has killed more than 10,000 people, displaced more than 2 million and driven the country to the verge of famine, according to the United Nations.
Reuters