Afghan women make strides on long road
By HUJJATULLAH ZIA | China Daily | Updated: 2018-08-10 09:45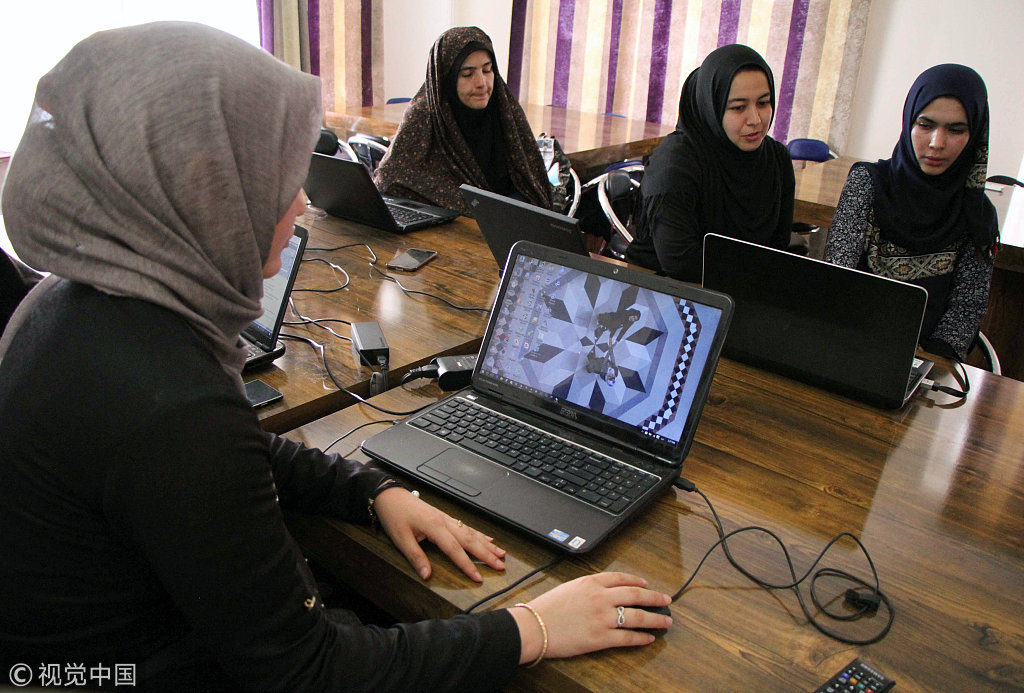 Afghan women suffered severely and their fundamental rights and liberties were flagrantly violated under the Taliban (1996-2001).
They imposed strong restrictions on the role of women in social, economic and political activities and banned them from going out without the burqa, a head-to-toe covering, and a male chaperon.
With the collapse of the Taliban's rule, however, violence against Afghan women decreased to a great extent and they participated in social and political issues.
In the 2004 presidential election, Masooda Jalal enrolled as the first female candidate in the country's history and 41.5 percent of women participated as voters.
In the current government, women occupy high posts, serving as ambassadors, generals, police officers, judges, lawyers and attorney generals, among other roles.
The Afghan Constitution, which was approved in 2004, states: "The citizens of Afghanistan, man and woman, have equal rights and duties before the law".
In short, gender discrimination has no room in the current Constitution, which is the best and most democratic in the history of Afghanistan.
However, in the post-Taliban era, the legal prohibition of gender discrimination has not put an end to violence against women. There are mainly two reasons behind this.
First, traditional culture still holds strong sway in tribal belts. In some villages, elders run councils and conduct desert courts to torture women without legal trials. The elders impose strict rules on women, which is contrary to national laws.
Second, conservative attitudes toward women continue and a number of people are not willing to change their mindsets regarding women's rights and freedoms. Some hold their ground against human rights discourse and deem it a Western commodity, which aims to empty the society of cultural values and moral standards.
To view the post-Taliban Afghanistan, remarkable changes have been achieved for women's rights and freedoms. Although conservative mentalities and traditional culture still rule the country, the general perspective toward women has been changed.
Hence, there is no legal restriction on women's participation in social and political issues and Afghan women play a highly essential role in politics.
The author is a columnist for Daily Outlook, an independent newspaper in Afghanistan.