BASF: Healthy, fair competition begets creativity, innovation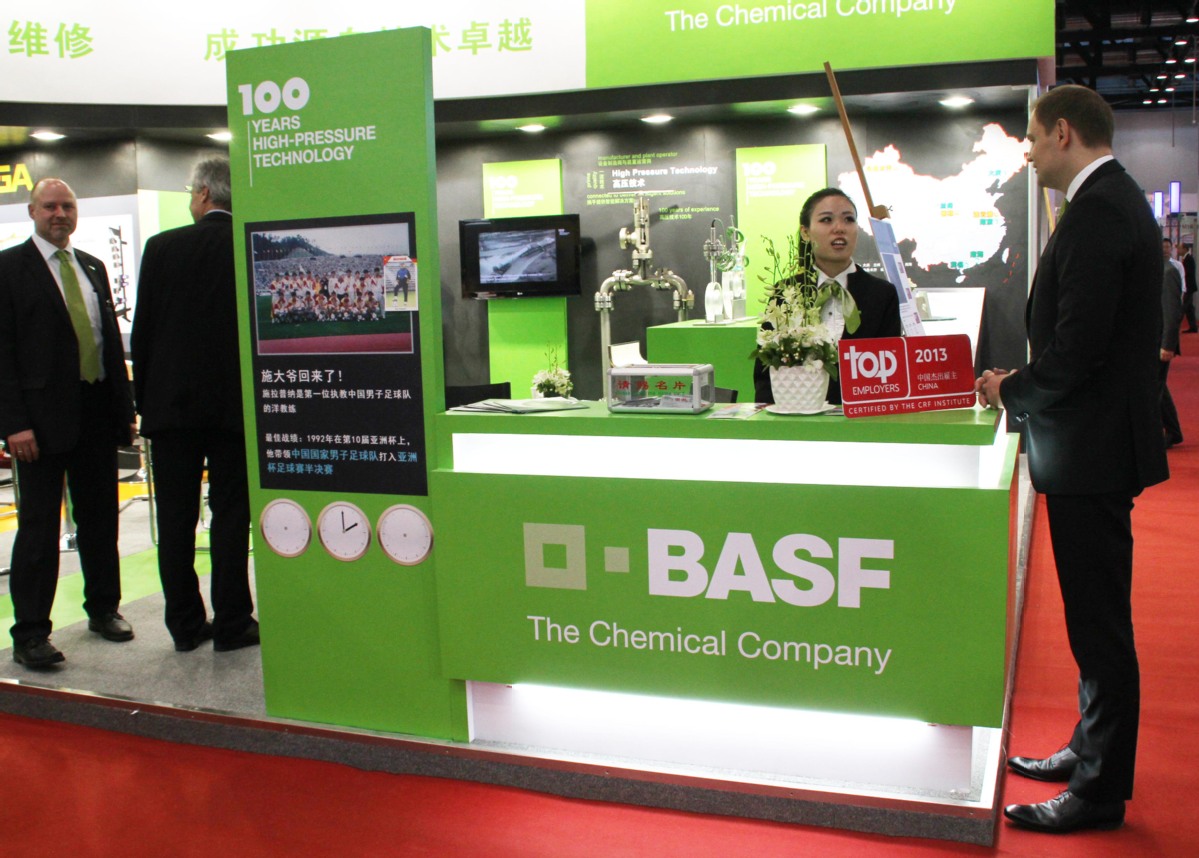 Editor's Note: This year marks the 40th anniversary of China's reform and opening-up. China Daily interviewed top executives of well-known multinational companies for their views on the country's socioeconomic development.
Please use three words to describe China's changes in the past 40 years.
Unprecedented, fast, transformative
What are the biggest achievements in China since the introduction of the reform and opening-up policy 40 years ago?
China is the biggest economic comeback story in history due to the opening-up policy 40 years ago. It is one of the largest recipients of foreign direct investment and the top trading partner for over 120 countries and regions. It is an essential member of the global economic community.
China has become the largest chemical market in the world and will continue to lead the growth in the coming years.
What's the biggest challenge China faces today and how can the country overcome it?
Innovation. As China is transforming into a moderately well-off society, consumer demands are changing. Consumers in China now don't just want a car, but a car that is lightweight and clean, with high fuel efficiency, and low emissions. Consumers want to use household goods that are environmentally friendly, to live in a building that is energy-efficient and comfortable, and to enjoy safe and healthy food.
With our global expertise and know-how, BASF helps our customers to undertake this "quality revolution" by providing innovative solutions and sharing best practices in environmental, health and safety measures.
A better environment is another challenge, as environmental protection is one of the top concerns among the general public as well as policymakers. The biggest challenge for the chemical industry is to improve the general understanding of chemistry and build trust among the public. Tackling this challenge requires combined efforts from both multinational and local companies, and collaboration among all partners along the value chain.
How has your company benefited from the reform and opening-up policy?
BASF has been a committed partner of China for more than 130 years. We have grown in pace with China during the past 40 years.
Now China has become BASF's third-largest market after the United States and Germany. With major investments in Nanjing, Shanghai and Chongqing, as well as numerous sites around the country, BASF is the largest foreign investor in China's chemical industry.
Businesses can take advantage of the huge market as the driver of regional and global economic growth.
In particular, the emphasis on sustainable development in the 13th Five-Year Plan (2016-20) creates enormous opportunities for BASF. We can provide solutions to reduce energy consumption, and to enable cleaner water and higher standards of living, to name just a few examples. Sustainability will become a major differentiating factor in the future and chemistry is a key enabler for innovative solutions in downstream industries.
Has competition intensified between your company and Chinese companies?
China now is the largest chemical market in the world. We are expecting more competition in the industry, especially coming from fast-growing local players in China.
But in the chemical industry, our competitors are often our partners as well. We believe healthy and fair competition begets creativity and innovation that eventually benefit all of us in the industry and our end users.
In fact, we have been partnering with many local industry leaders to grow together in recent years. We have invested over 8 billion euros ($9.29 billion) with our partners in China in the past two decades. The momentum will continue, as we are going to invest 2.7 billion euros in the Asia-Pacific region in 2018-22, of which a fair portion will go to China.
Could China's experiences and practices be used to solve global problems?
The current stable growth proves that China has solid fundamentals gained by various initiatives to boost globalization and sustainable development.
Currently, globalization is under threat. The response from major economies cannot be protectionism but unilaterally opening up their economies further to avoid the slippery slope to economic stagnation. We believe China will play an active role in the solution.
What measures are needed if China wants to deepen reforms?
We hope that the reform efforts of the 13th Five-Year Plan, as well as the awareness of the economic headwinds and the need to upgrade environmental standards, will lead to a faster opening-up of the economy, deregulating areas where foreign business is currently constrained. The active participation of multinational companies is crucial as China becomes a major player in the global economic arena.
We are delighted to see that some sectors have recently opened wider to foreign direct investment, such as the financial, education, medical and new energy vehicles industries, which is a desired direction toward a level playing field for all players.
What is the most unforgettable experience you have had in China?
Having moved to Shanghai almost two and a half years ago, and having lived in China for more than six years, I've personally seen that the whole of Chinese society has been undergoing a huge transformation. Quality of life has greatly improved. China has kept its pace of economic development for a long time since then, and I'm happy to have experienced that first hand.
I am impressed by the younger generation in China, who now travel abroad often and are developing different perspectives on life compared to their parents. They pay more attention to social and ecological development as well as economic development.
I also enjoy working with Chinese partners and colleagues as they often have an optimistic attitude, and at the same time, they are result-oriented and keen for pragmatic solutions.
Today's Top News
Editor's picks
Most Viewed