US judge apologizes to prosecutors in former Trump aide Manafort's trial
Updated: 2018-08-10 09:53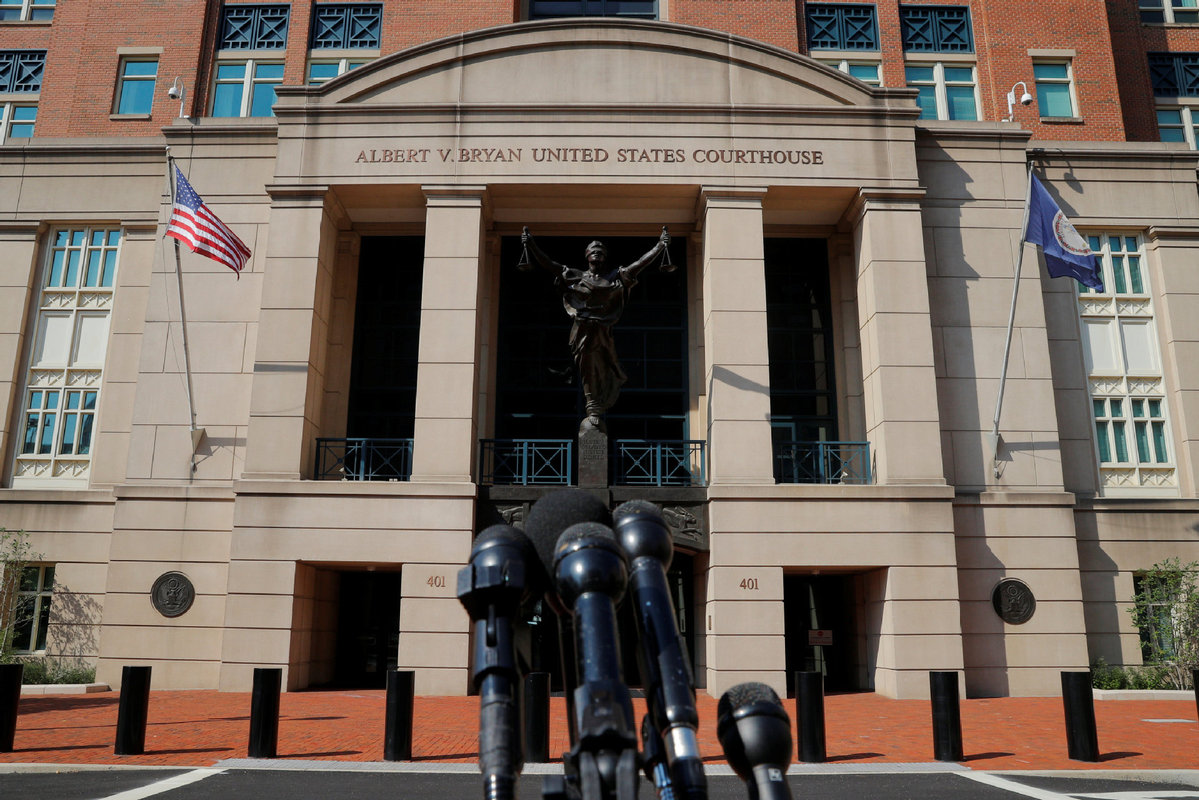 ALEXANDRIA, Va. - The federal judge in the trial of US President Donald Trump's former campaign chairman Paul Manafort expressed contrition on Thursday to jurors after berating prosecutors for allowing a witness to watch the proceedings, despite having given his earlier approval.
The rare apology by US District Court Judge T.S. Ellis surprised observers in his Alexandria, Virginia courtroom, who have watched the judge repeatedly criticize the government's handling of the case while giving leeway to Manafort's lawyers.
"It appears I may well have been wrong," Ellis said as the trial went into its eighth day. "But like any human, and this robe doesn't make me anything other than human, I sometimes make mistakes."
Ellis had chastised prosecutors for allowing IRS agent Michael Welch to be in court before he testified on Wednesday, saying he did not like witnesses present before taking the stand. When prosecutor Uzo Asonye challenged Ellis, the judge barked: "Don't do that again. When I exclude witnesses, I mean everybody."
Prosecutors had told Ellis he had approved having Welch and other expert witnesses attend the proceedings, a point they repeated in a court filing on Thursday asking for a "curative instruction" to the jury to set the record straight.
Some lawyers watching the case also noted Ellis did not rebuke defense attorney Kevin Downing on Wednesday after he asked the government's star witness Rick Gates whether he had told prosecutors about four extramarital affairs.
Downing had agreed in a bench conference on Tuesday not to raise the subject with Gates, a court transcript showed. Downing later argued it was fair game because Gates had volunteered that he had one affair after being asked about his "secret life."
Ellis sustained an objection from the prosecution and Gates never answered the question about four affairs, but some observers said the damage had already been done.
"It was highly inappropriate to raise the other affairs, and the judge's response was very generous," said Gene Rossi, a former prosecutor who has been watching the trial. "In my experience, another judge would have cut his head off."
Gates, who was indicted along with Manafort, pleaded guilty and is cooperating with an investigation by Special Counsel Robert Mueller.