Saudi Arabia affirms oil supply to Canada despite row
China Daily | Updated: 2018-08-10 10:51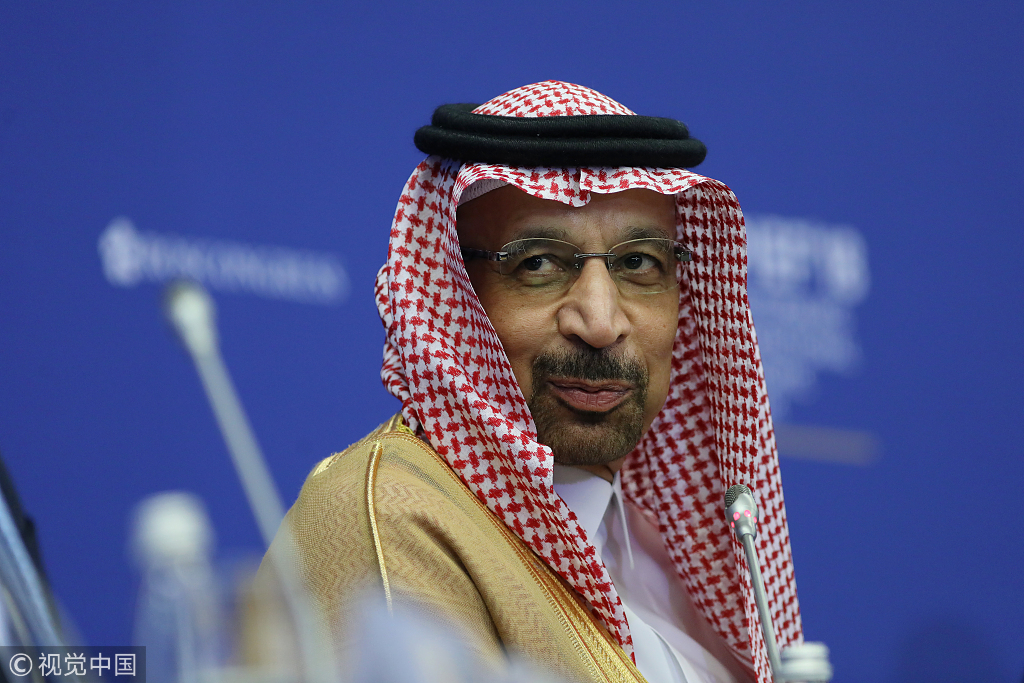 RIYADH - Saudi Arabia said on Thursday that its oil supply to Canada would resume normally despite the political rifts between the two countries, Saudi Press Agency reported.
The Saudi Minister of Energy, Industry and Mineral Resources Khalid al-Falih clarified that the current diplomatic crisis between Saudi Arabia and Canada will not, in any way, impact Saudi Aramco's relations with its customers in Canada.
The minister reaffirmed the petroleum policy that the kingdom's petroleum supplies to countries around the world are not to be impacted by political considerations.
Saudi Arabia is Canada's 19th largest trading partner and the source of some 10 percent of Canadian crude oil imports. Bilateral trade between the two countries amounts to $3 billion annually.
Saudi-Canadian ties deteriorated this week over statements made by Canadian Foreign Minister and the Canadian embassy in Riyadh demanding the release of Saudi activists.
Saudi Arabia considered the Canadian announcements as interferences in its affairs and took various measures, mainly cutting the diplomatic ties and freezing new investments between the two countries.
On Wednesday, Canadian Prime Minister Justin Trudeau said Canada will always stand up for human rights, as the dispute escalated.
His comments came just hours after Saudi Arabia Foreign Minister Adel al-Jubeir ruled out the possibility for mediation and warned of more punishment against Canada.
Trudeau told reporters that Canadian Foreign Minister Chrystia Freeland had a long conversation with Jubeir on Tuesday and diplomatic talks were still going on.
Over the past few days, Saudi Arabia expelled the Canadian ambassador, froze new trade and investment in Canada, withdrew some 16,000 Riyadh-funded students from Canada.
The Financial Times also reported that the Saudi central bank and state pension funds have instructed their overseas assets managers to dispose of their Canadian equities, bonds and cash holdings "no matter the cost", citing two anonymous sources.
Xinhua - Ap - Afp