A banker finds fortune in emoticon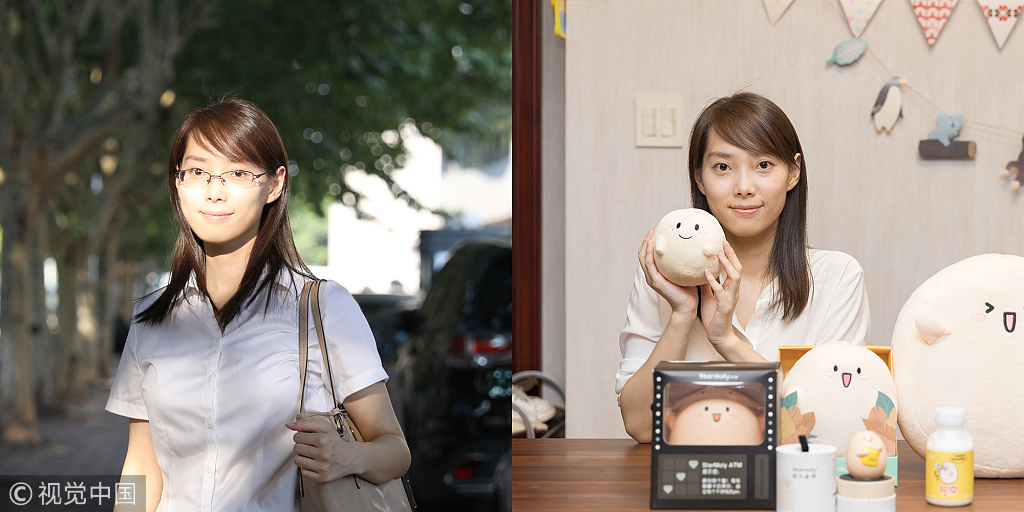 A female Chinese banker makes considerable copyright earnings by drawing emoticon in her spare time in Hangzhou, East China's Zhejiang province.
Wang Ling, born in 1990s, fell in love with drawing when she was young and started to learn about emoticons as a senior high school student.
Then she used the money she got from family and relatives during the Spring Festival to buy instruments and began learning the art by herself.
After graduating from university in 2013, she started to work in a bank and lived a stable life, but this was not the ideal life she wanted to have.
"There are few emoticons that can express the feelings in my heart so I just create a image to express emotion ," Wang Ling said.
"Wangdan" the name of the emoticon, comes from a nickname of Wang, she added.
After "Wangdan" became popular, Wand tried to contact a producer to make 200 dolls with the image of "Wangdan". She didn't expect all the dolls to be sold out on Taobao in one month.
Wang said drawings help her relieve stress and make some extra money as well.