Competitors learn to work together
By Li Fusheng | China Daily | Updated: 2018-08-13 11:26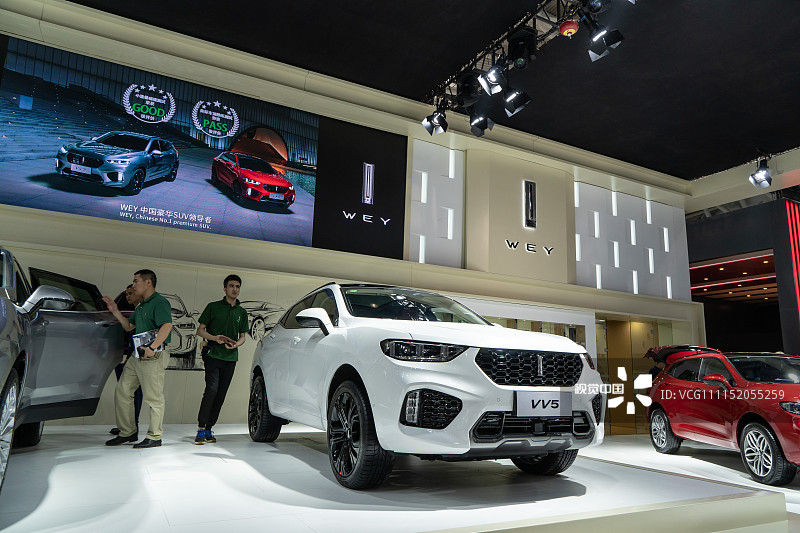 Automakers sign cooperative deals to develop advanced technologies, platforms, batteries, Li Fusheng reports.
Chinese carmakers are opening up more widely to each other, which is expected to help them better brace for both challenges and opportunities in the fast-changing industry by slashing costs and pooling resources.
One of the latest examples is a deal inked last Tuesday by China's largest SUV producer, Great Wall Motor Co, and the State-owned carmaker BAIC Group. The two vowed to join hands in vehicle platforms, power trains and new technologies.
The partnership is expected to cut not only financial cost but also reduce demands for human resources and time needed for development, Great Wall Motor said in a statement.
As long as such deals are beneficial for all parties, "we'd like to explore two-party or even multiple-party cooperation, be it sharing vehicle platforms or production capacity," said Wei Jianjun, chairman of the carmaker, after the deal was signed.
Wu Wei, an industry official at the National Development and Reform Commission, said new trends in the automotive industry are forcing carmakers to make huge investments while maintaining their competitiveness in traditional vehicles, so they should seize the initiative to increase cooperation, which may prove critical in their future development.
Such "huddling for warmth" among carmakers is most common now in emerging auto sectors, including new energy cars and mobility services, to get the ball rolling.
China is the world's largest car market for new energy cars, but such vehicles accounted for less than 3 percent of new car sales in the first half of the year, according to statistics from the China Association of Automobile Manufacturers.
Analysts said such a figure makes it difficult for any player to see scale effects, and costly new technological possibilities are emerging, making the idea of "minding one's own business" obsolete.
That is probably why BYD Co, China's best-selling new energy car producer, is planning to establish a joint venture that produces and sells batteries with Chongqing Changan Automotive Co.
According to a deal signed last month, the partnership will have a designed capacity of 10 GWh a year, and is expected to establish an industry-leading platform for batteries and thus build up the competitiveness of the two in the sector.
The move marks BYD's first ever effort to share its batteries, which have been at the very core of the carmaker's competitive edge in the new energy car sector.
Changan said it will hold a stake in BYD's battery business, which will cement their relationship and forge comprehensive strategic cooperation.
"It marks crucial progress in opening up our supplies and sales system, which is of great significance to our battery business and even the whole group's business," said BYD Chairman Wang Chuanfu.
Besides batteries, the two also plan to join hands in developing new energy cars, smart connectivity and autonomous driving. Changan was the first Chinese carmaker to announce a plan to stop production of conventionally powered vehicles by 2025, and hopes to market its Level-3 autonomous driving cars by 2020.
Changan has also set up a joint venture with FAW Group Corp and Dongfeng Motor Corp to establish a ride-sharing platform to get a slice of China's growing mobility market, currently dominated by Didi Chuxing.
The new venture, called T3 Mobile Travel Services, would introduce partners from other industries to build the service and seek to make use of the development of driverless cars to offer safer and more efficient travel services.
"The three major car companies have joined forces to enter the field of shared travel, which provides an opportunity to transform traditional car enterprises," Changan said in a statement.
The move came after the three firms signed a cooperation agreement in December 2017.
Partnership is also found in new energy car sales, including the one between BAIC and Brilliance Auto, which was signed in late June, to produce and sell new energy cars in Northeast China, where Brilliance is headquartered.
The two will build a joint venture that will offer new energy taxis, logistic vehicles and rental cars, which BAIC Chairman Xu Heyi said will not only benefit both carmakers' development but also help to explore the mode for future partnerships among Chinese brands in terms of new energy cars.
John Zeng, managing director at LMC Automotive Shanghai, said there is no doubt that cooperation is needed as new trends emerge, but what the results will turn out to be hinges primarily on whether they can fulfill the deal as promised.