Post-90s girl rides high on motorcycles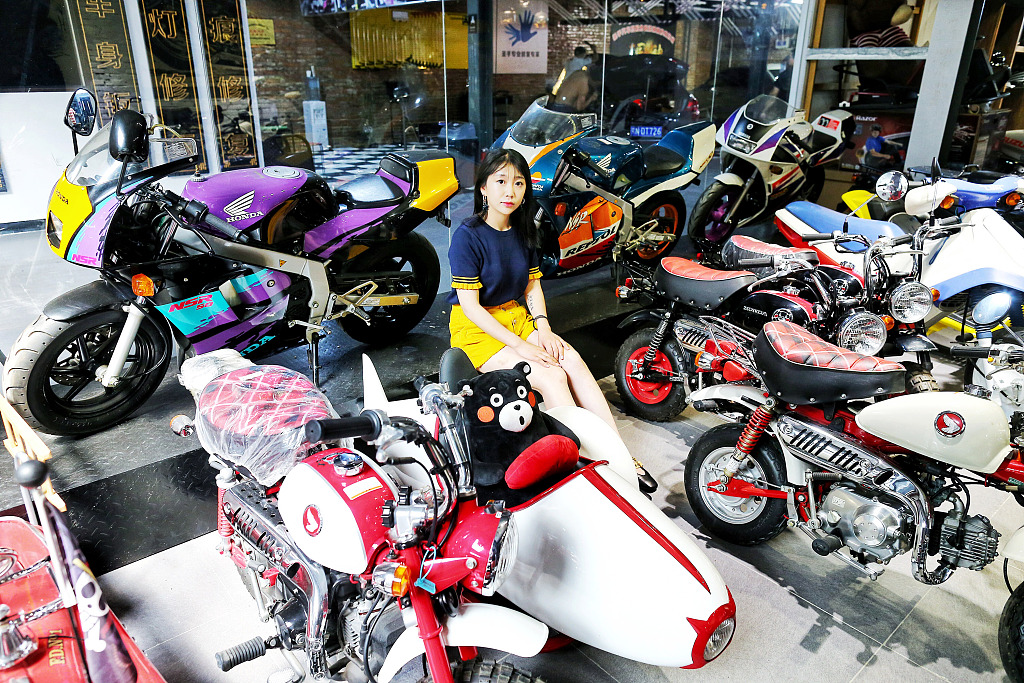 Chen Xiaomai, a post-90s girl, is obsessed with machine parts and can fix just about any motorcycle.
Chen sells and modifies motorcycles in Beijing. A few years ago, in order to break through formal channel required to import "Motocompo", a vintage motorcycle model, she went to Japan alone and bought a "Motocompo" at an auction although she spoke little Japanese.
When Chen was a junior college student, she once had a vintage toy store, and is proud of having a red sidecar motorcycle that made her interested in motorcycles. Then she started to run her motorcycle store after she graduated.
As a motorcycle fan, Chen has many collections, and her favorites are two souvenir edition NSR50 motorcycles. She is obsessed with collecting motorcycles, but she knows her limit. She once gave up the idea of buying a Harley-Davidson produced "Motocompo".
Chen's store is famous among motorcycles fans. Two years ago, she launched an online store, and wants more people can buy the "Motocompo" from formal channel, and promote the motorcycle culture.