Giant flower carpet unrolled in central Brussels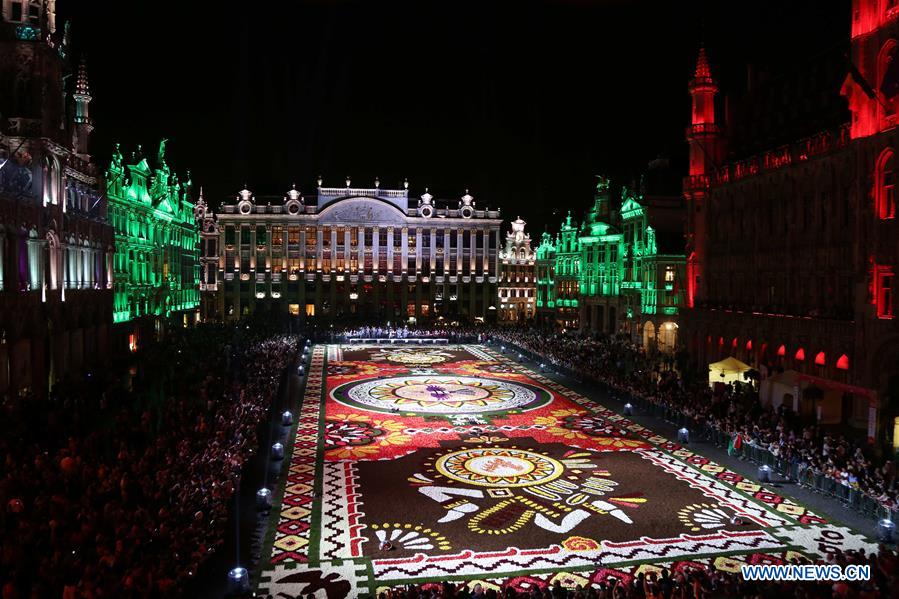 BRUSSELS - A carpet of over 500,000 flowers was unrolled Thursday at central Brussels' Grand Place.
The carpet, measuring 75 meters by 24 meters, is mainly composed of begonias and dahlias. It took some 100 volunteers about eight hours to assemble the giant floral puzzle.