Expressing the Chinese spirit in cut-outs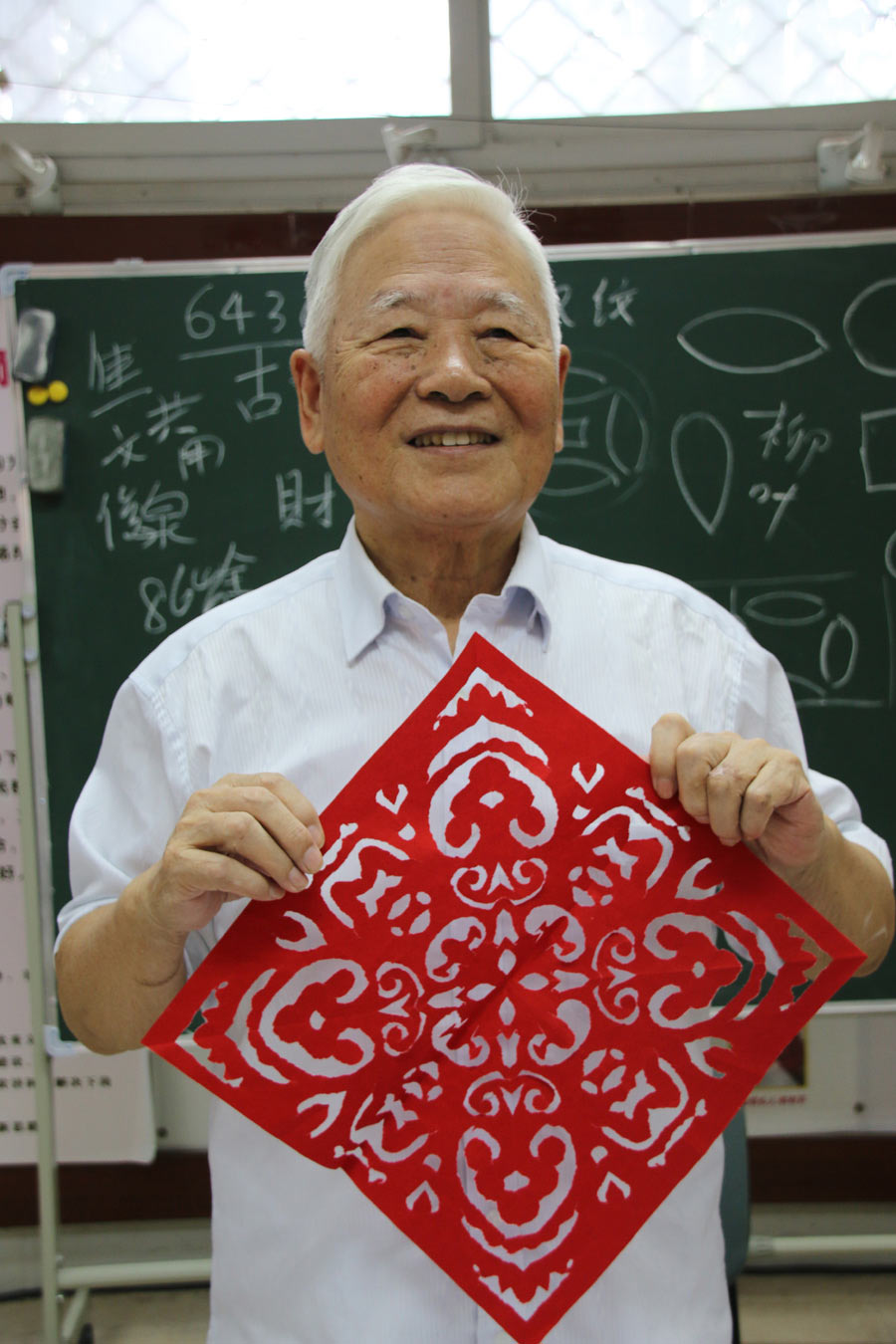 Twenty enthusiasts of traditional Chinese paper-cutting (or jianzhi 剪纸) worked under the wing of Beijing-based master Jiao Wenjun in Beijing on Saturday.
Jiao, an 87-year-old retired military veteran, is a paper-cutting star in Beijing. While his incredibly intricate, lace-like works often deal with contemporary topics, his style and aesthetics are rooted in his attachment to the country.
Taking up the craft as a hobby, he received his first paper-cutting prize in the army in the 1950s. After retirement he began voluntarily teaching paper-cutting to those who were interested, attracting people from all walks of life, from primary school students to civil officials.