UK firm to export toothpaste technology to China
By Angus McNeice in London | China Daily | Updated: 2018-08-21 23:13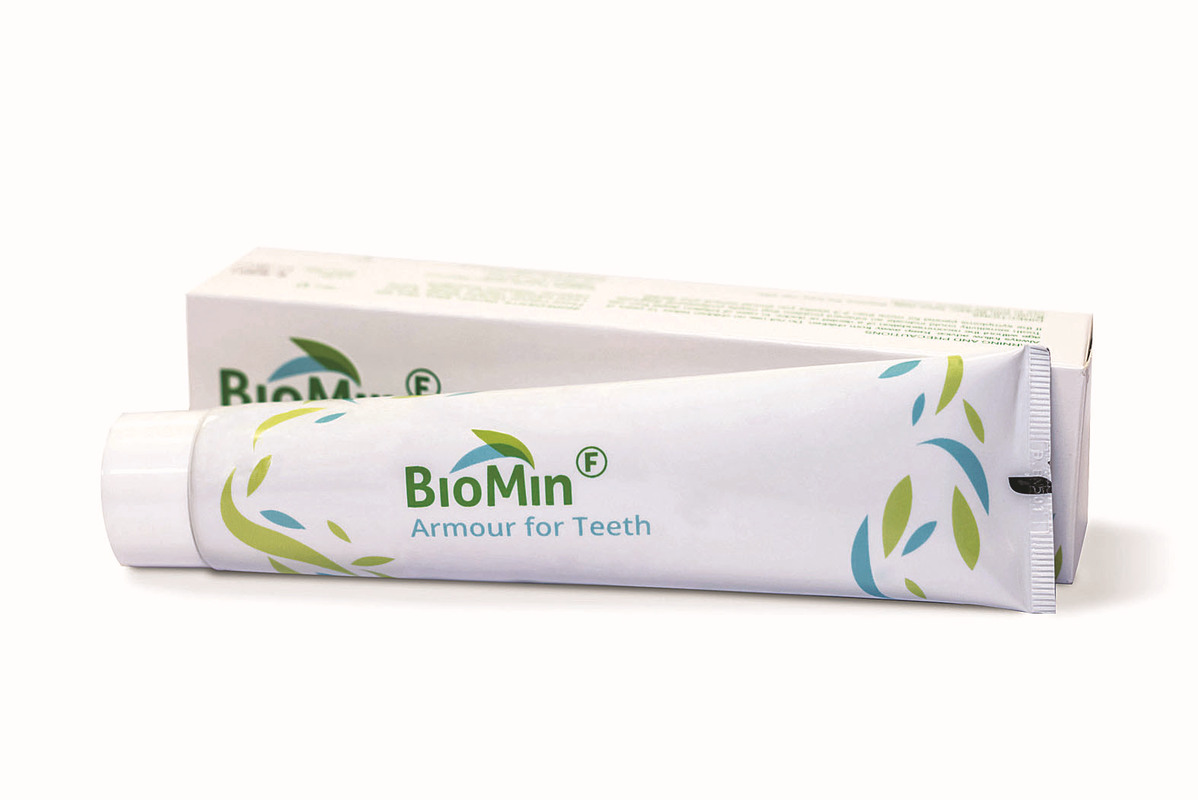 A British biotechnology company that has developed a special "dental armor" protecting the surface of the teeth has secured a deal worth 2 million pounds ($2.6 million) to export the material to China.
London-based Biomin Technologies will supply Guangdong KanWan Cosmetics, a Chinese toothpaste manufacturer, with its patented dental additive.
Biomin was formed as a spinout company that sought to commercialize research from Queen Mary University's Institute of Dentistry.
The company's toothpaste contains microscopic particles of bioactive glass that act as reservoirs for calcium, phosphate and fluoride. When applied during brushing, the glass binds to the surface of the teeth.
Through the course of the day the glass dissolves, releasing the minerals that together form fluorapatite. This molecule both protects the tooth from acidity, and decreases sensitivity by blocking natural pores in the teeth.
"When you drink acidic drinks or eat fruit, you experience a continuous loss and rebuilding of the tooth," said Richard Whatley, chief executive of Biomin. "When you have a fizzy drink, your teeth start to dissolve. Saliva has a property of buffering that, however it's not active enough. Biomin gives you extra minerals that help the saliva protect the teeth and re-mineralize the teeth - it's helping a natural process."
Bioactive glasses were first discovered in the 1960s and were initially researched for their potential in delivering minerals to damaged bones. The glass formula now used by Biomin was developed by Queen Mary University researchers Robert Hill and Chen Xiaojing, who now works as a professor of dental materials at Central Southern University in Changsha, Hunan province.
"We are delighted to have partnered with a well-established toothpaste manufacturer in China, the country with the largest demand for toothpaste in the world," said Hill. "Chen was a key member of our research team and has been instrumental in forging stronger links between Queen Mary and China."
Chen said it has been "very rewarding" to help turn a scientific research project into a commercial reality.
"It is clear that bioglass technology has tremendous potential to improve oral care," she said. "I look forward to continuing my involvement with Biomin and to support its future scientific and commercial development."
Biomin makes its own toothpaste in the UK and the company provides the bioactive glass to partners in several European countries as well as Australia and India.
The export agreement with KanWan is estimated to be worth 2 million pounds over the next four years. KanWan produces a range of cosmetics products, including the toothpaste brand Hosjam.
"We will provide KanWan with the active ingredient and they will incorporate that into their toothpaste," said Whatley. "In China, toothpaste usually has a stronger flavor and foams more than European varieties. It's important to work with partners who get that right because if you don't like the texture and taste you are not going to use it."
He said that the company also has development contracts that will look to use the bioactive glass in other products used by dentists, including filling materials, varnishes and sealants.