US Senator John McCain dies at age 81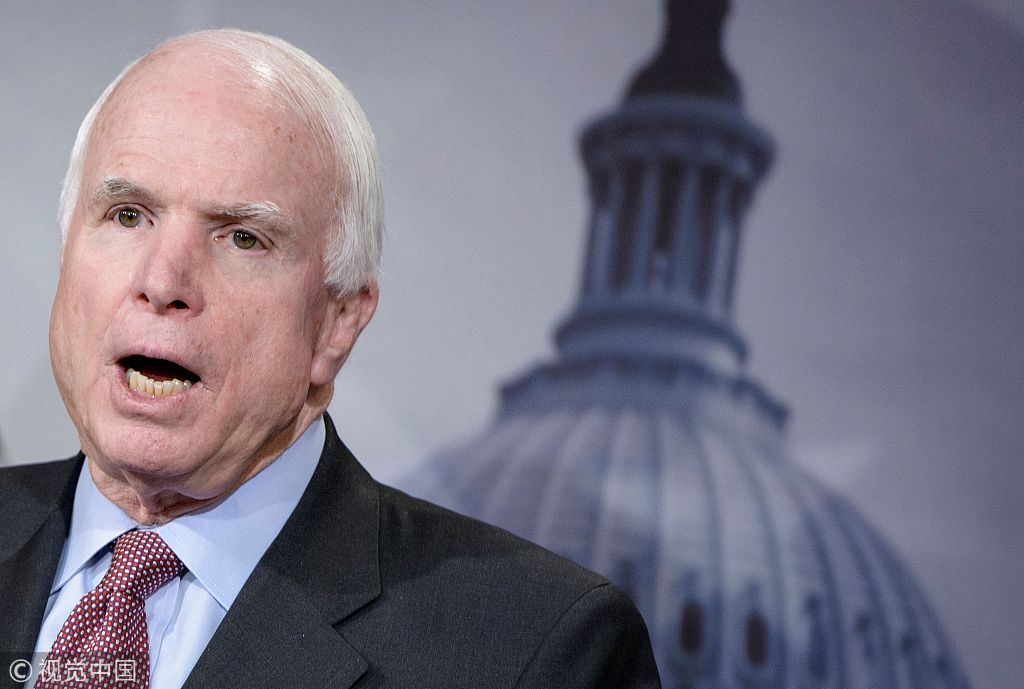 WASHINGTON - US Senator John McCain, a former prisoner of war in Vietnam who ran unsuccessfully for president as a self-styled maverick Republican in 2008, died on Saturday, his office said. He was 81.
McCain, a US senator from Arizona for more than three decades, had been battling glioblastoma, an aggressive brain cancer, since July 2017 and had not been at the US Capitol in 2018. He also had surgery for an intestinal infection in April.
His family announced on Friday that McCain was discontinuing further cancer treatment.
"Senator John Sidney McCain III died at 4:28 pm on August 25, 2018. With the senator when he passed were his wife Cindy and their family. At his death, he had served the United States of America faithfully for sixty years," a statement from his office on Saturday.