Less lock-up shares eligible for trade next week
Xinhua | Updated: 2018-08-26 16:35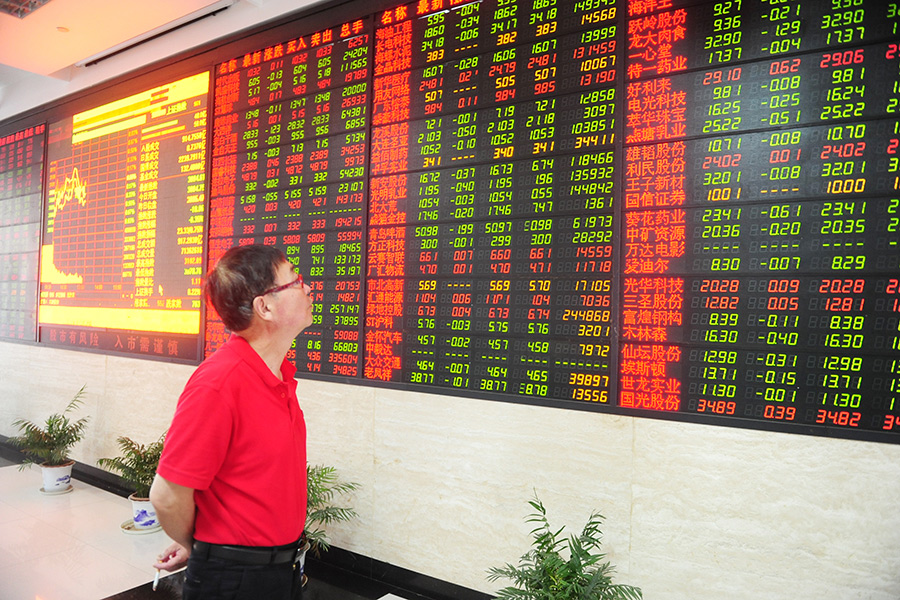 BEIJING - Lock-up shares worth about 24.56 billion yuan ($3.61 billion) will become eligible for trading on China's bourses next week.
Over 2.68 billion shares will become tradable on the Shanghai and Shenzhen stock exchanges from Aug 27 to 31, according to information service provider Wind Info.
In the previous week, shares worth 25.9 billion yuan became tradable.
Shenzhen-listed Health 100 will contribute the highest value and amount of lock-up shares, with some 517 million shares worth 8.14 billion yuan becoming tradable on Monday.
Under China's market rules, major shareholders must wait for one to two years before they are permitted to sell their shares.
Chinese stocks declined Friday, with the benchmark Shanghai Composite Index down 1 percent to close at 2,740.44. The Shenzhen Component Index closed 2.03 percent lower at 8,602.12.