Children flock to science expo in Shanghai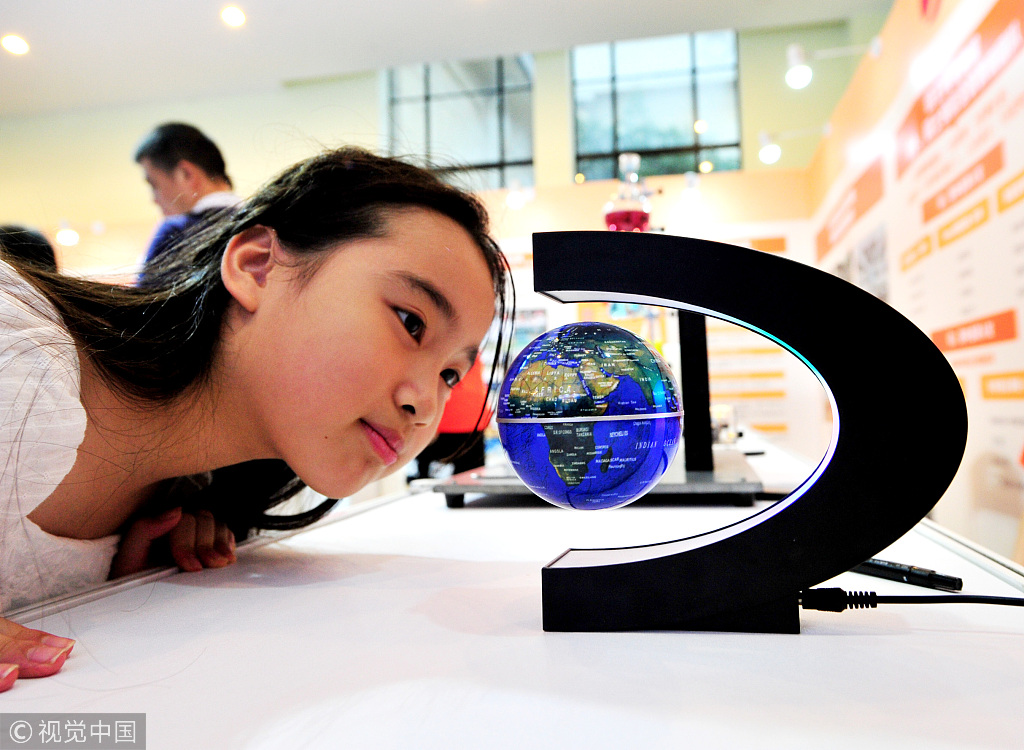 The Shanghai International Popular Science Products Expo at Shanghai Exhibition center from Aug 24 to 27 saw a peak in visitors' number during the weekend, as parents took children to experience the world of popular science ahead of the new semester.
Some robot pianists played melodies for the audiences, and others became lead dancers for children. The real and unreal moments of the exhibition showcased how technology can change the world. And the 3,500 exhibits from a dozen countries and regions interpreted the theme: How far is AI from our everyday life.