Shaolin kung fu shares stage with yoga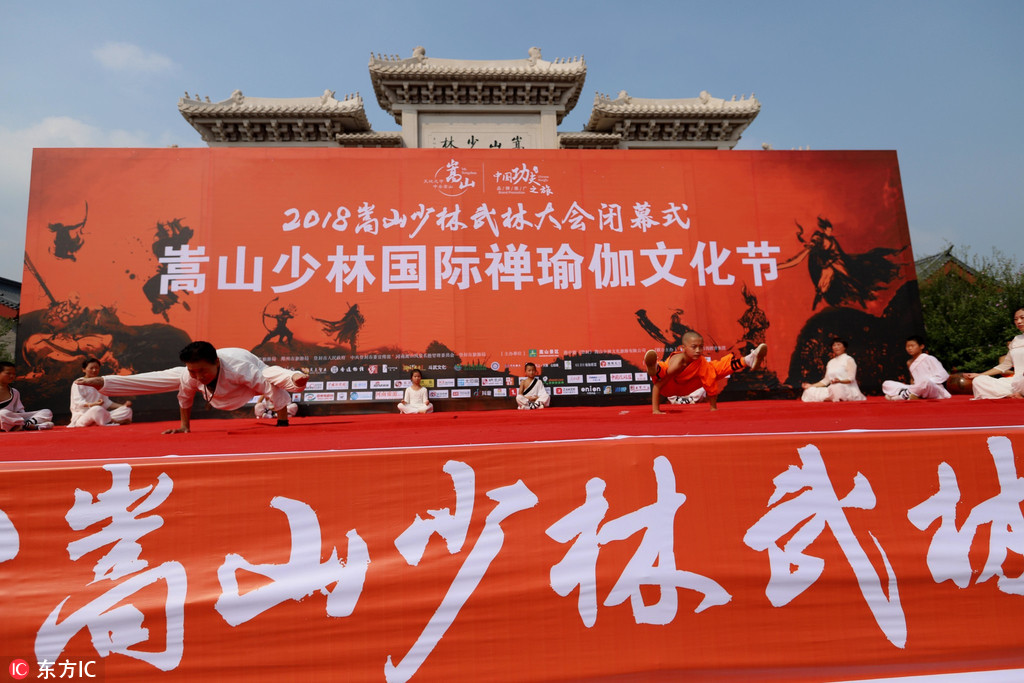 Yoga lovers and Shaolin monks performed together at the zen culture festival, a theme activity on the last day of the 2018 Shaolin Martial Arts General Assembly on Aug 25, at Mount Songshan, location of the Shaolin Temple, in Henan province.
The two exercises have been deeply influenced by zen Buddhism in their development. By inviting yoga lovers to the event, the audience had a better understanding and different experience of the zen culture.
Yoga and martial arts performers exercised on the various scenic spots of Mount Songshan. The world-renowned yoga masters were on the scene to lead the audience to practice yoga.