China needs a game-changer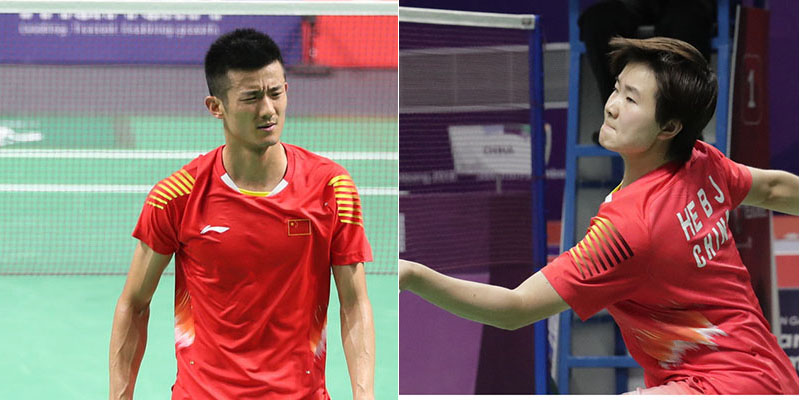 Jakarta debacle shows shuttle program requires total revamp
The decline of "Super Dan" appears to have all but ended China's superiority in international badminton.
Widely regarded as the greatest player of all time, Lin Dan from Longyan, Fujian province, was the first in history to complete the "super slam" by winning all nine of the sport's major titles: Olympic Games, World Championships, World Cup, Thomas Cup, Sudirman Cup, Super Series Masters Finals, All England Open, Asian Games and Asian Championships.
He also became the first male singles player to retain the Olympic gold medal by winning at the 2008 Beijing Games and defending his title at London 2012.
But at age 34, Lin's best days on the court are now behind him and China's embarrassing losses at these Asian Games have underlined the desperate need to find a new superstar with the same energy, personality and never-say-die mindset to rally the team.
China's top players in both men's and women's singles bowed out early in Jakarta.
On the men's side, China is set to miss the podium for the first time in 16 years after Chen Long's 21-19, 21-11 quarterfinal loss to Indonesia's Anthony Sinisuka Ginting in just 50 minutes.
"My opponent just did better than me. He deserved the victory. Given the atmosphere here, it was normal," said Chen, an Olympic gold medalist and world champion. "The cheering by the home crowd helped him a lot and probably made the difference.
"I got two silver medals four years ago. This time I won the team title, and tried my best in the singles event. I spared no effort and left no regrets on the court."
China's other major shock came when top-seeded Shi Yuqi dropped his opening singles match to Indonesia's Jonatan Christie. Afterwards, Shi dismissed the idea he might emerge as Lin's heir.
"I'm indeed younger than him, but I still need better skills," said Shi. "I still need a lot of improvement in all aspects. I don't think I'm some sort of successor."
Chasing Japan
There had always been a place on the podium for China's female players since the 1974 Asiad, but that record came to a screeching halt when Chen Yufei was swept by Japan's Akane Yamaguchi in their singles quarterfinal.
That defeat, coupled with China's loss of the team title to Japan, underlined the amount of extra effort that will be needed over the next two years to get back in the gold hunt at the 2020 Tokyo Olympics.
"We cannot lose our confidence just because of doubts from other people," said Chen.
"A lot of work needs to be done in the next two years. We need to be more confident and more determined."
Before the badminton competition kicked off, Xia Xuanze, Team China's singles coach, said his squad was fully prepared for the Asiad following a disappointing showing at the World Championships in Nanjing earlier this month.
At that competition, China claimed just two gold medals - in men's doubles and mixed doubles - equaling its worst outcome in two decades at the marquee tournament.
Chinese fans have been waiting for "the next Lin" to step up, but it seems no one is ready.
In Nanjing, Super Dan stressed the progress of his younger compatriots has been slow compared to the rise of the next generation of challengers in Europe and other parts of Asia.
"No big progress simply means regression. This is the crucial nature of competitive sports," he said.
Cai Yun, another Olympic gold medalist and world champion, said that despite all the outside factors, the players' own strength and will are still the key ingredients for victory.
"I participated in three Asian Games and I know clearly that the whole atmosphere, the pace and schedule of the Asiad are very challenging," the retired Cai wrote online after Chen's loss.
"The schedule looks easy, but not everyone can handle it.
"It's very obvious that the badminton strength in Asian countries is very competitive, and to some degree the team medals are more valuable than the singles medals.
"However, to maintain high-quality performances in all competitions is very difficult.
"The defeat in Jakarta was a result of many factors like the venues' condition and the enthusiasm of the home crowd, but that's just normal for competitive sports. We should not always blame outside factors, but instead look to correct our weaknesses."