Tianjin narrates the story of reform and opening-up
By Hujjatullah Zia | chinadaily.com.cn | Updated: 2018-09-03 16:15
Tianjin, a coastal metropolis in northern China, carries the story of reform and opening-up and bears modern and advanced cities in her heart. China's reform turned Tianjin municipality into a trading center and a transport hub for international commerce.
Tianjin will not bare its soul to visitors if one tours it without going to Tianjin Binhai New Area (TBNA). My recent media tour themed "Rediscovering Tianjin from the View of Foreign Media – Binhai Vision" in TBNA along with dozens of foreign journalists filled me with indescribable delight.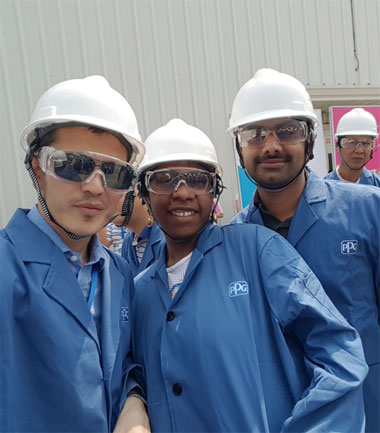 Tianjin, meaning "the Heavenly Ford", stands on the shore of the Bohai Sea, with a total area of 2,270 square kilometers and it is home to 3 million people. Situated at the intersection of the Bohai Economic Belt and the Beijing-Tianjin-Hebei cluster, TBNA is the nearest eastern starting point of the Eurasian Continental Bridge.
Key industries such as intelligent manufacturing, high-end equipment manufacturing, new energy vehicles and modern finance, to name but a few, are under the focus of TBNA. As Tianjin is a transport hub, its New Area transports large aircraft, rockets, shipbuilding, locomotives and wind power equipment to national strategic locations and the rest of the world. It also develops cultural and creative industries, tourism and other industries and creates an international exchange and cooperation platform such as exhibitions of cultural and creative industries and helicopter fairs. Currently, it has formed 100-billion-yuan significant industries which include electronic communication, oil exploration, automobile and equipment manufacturing. It further cultivated high-tech industrial clusters such as aerospace, biomedicine, new energy and new materials, which constitute the real economic system that dominates the economic development of TBNA.
Briefing the foreign journalists on August 27, Sun Bin, director of the District Cyberspace Administration of Binhai New Area, said that following the reform and opening-up, TBNA focused on the development of the real economy with the cordial care of the Communist Party of China Central Committee and the State Council, the strong leadership of the Tianjin Municipal Party Committee and the people of the whole district.
Sun said, "Real economy is the foundation of the national economy and the basis for the development of Benhai New Area. It was once the cradle and pioneer of development of New China's physical industry. Since the reform and opening-up, Benhai New Area always adheres to the road of large-scale opening to promote the development of the real economy". He also said, "Currently, advantageous industries such as aerospace, automobile and equipment manufacturing, electronic information, petrochemical, biomedicine, new energy and new material have been formed. It is unique in various national new areas across the country." Sun added that remarkable achievements in "education, insurance, medication, food, clothing, and housing" were gained.
TBNA enters a new era and seeks to create a prosperous and intelligent city while accelerating the construction of a modern economic system, promoting quality change, efficiency change and dynamic change and taking the lead in creating a new high-quality development.
The integration of technological industries and cultural centers multiplies the attraction of Tianjin for tourists. In other words, in addition to trade and transportation and technological advancement, Tianjin has its say in cultural issues, too. We visited Binhai Cultural Center, which is located in Tianjin Binhai New District, and plays a key role in improving regional cultural soft power. This cultural center adopts the advanced mode of "market-oriented operation, corporate management and public services". The center integrates management, overall promotion and brand building and contributes to the development and prosperity of Binhai Culture.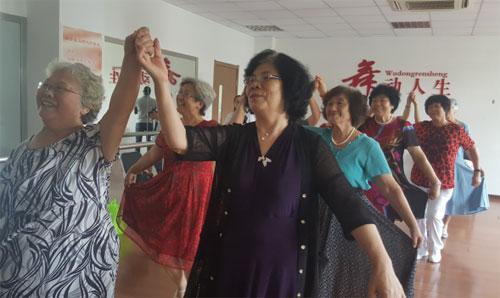 The hand-in-hand dancing of old ladies in Warner community of Tianjin Economic-Technological Development Area grabbed my attention. The leader of the dance team Zhou Guoyuan, 76, said that she and her teammates were overjoyed to come together for dancing. According to her, the dancing signaled peace and "harmony" and alleviated their boredom as they gather at least once a week for dance performance, which lifts the spirit of viewers. Once a month, they have dance performance for locals in the area, she said.
The motto of the TBNA is "An area for reform, opening-up and pilot. A city with prosperity, livability and intelligence". This area narrates the true story of reform and opening-up to its visitors through unraveling its industrial and technological development. If anyone wants to see Tianjin, I recommend them to add its new area in their itinerary or else their tour will not be complete.
The author is an Afghan journalist and freelance writer based in Beijing.