West's bias not reflected in reality of African ties: China Daily editorial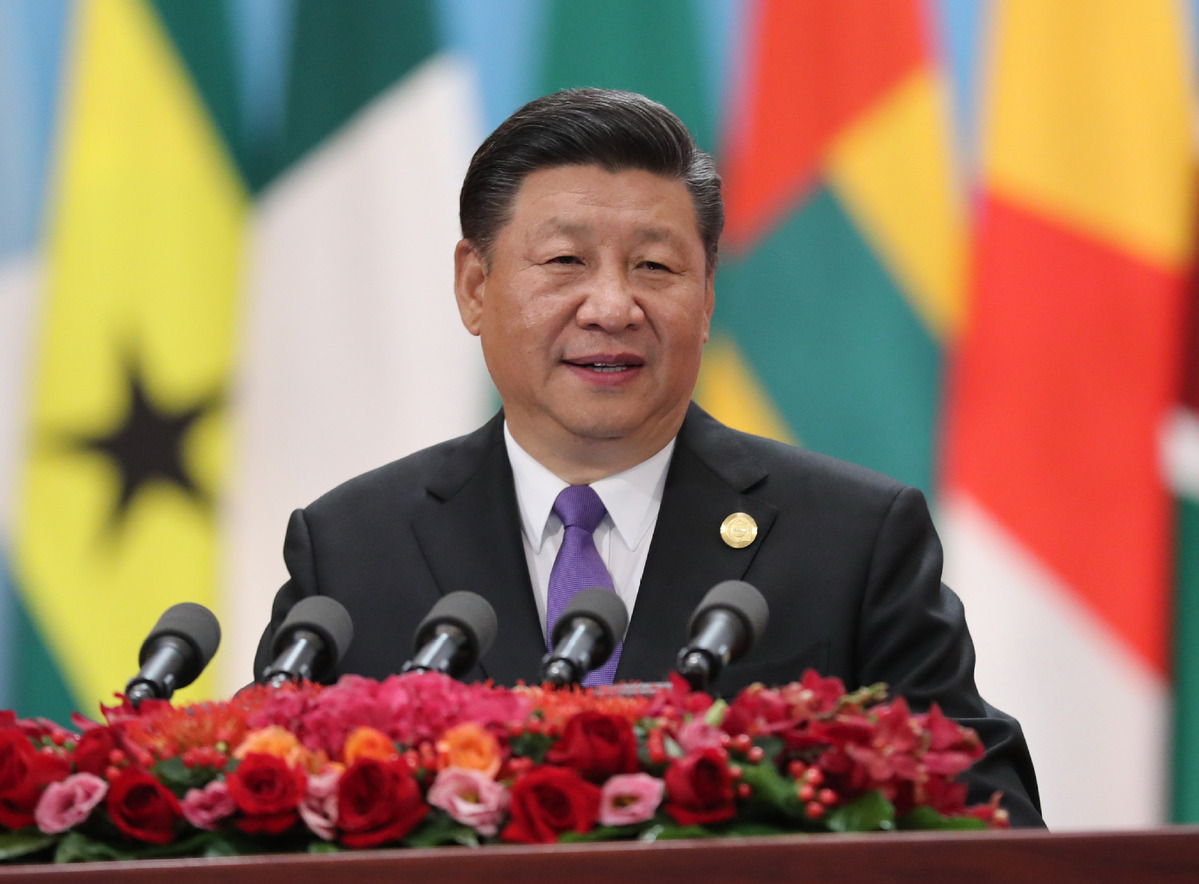 Every time Chinese leaders and their counterparts from across Africa meet for their summit, voices professing concern for African countries are heard in the West cautioning them about China's "neocolonialism".
This year, those attending the summit of the Forum on China-Africa Cooperation, which is being held in Beijing on Monday and Tuesday, have been serenaded by a choir of the concerned harping on the accusation that China is trapping African countries in debt.
Rather than reflecting the reality of Sino-African relations, this claim simply reflects the West's anxiety about China's rise and its concerns that the Belt and Road Initiative is a vehicle for extending Beijing's influence.
A report released by McKinsey & Company in June last year, concluded that no other country has such a depth and breadth of engagement with Africa as China, which had "catapulted from being a small investor in Africa in 2000 to being its biggest economic partner". However, to put that in context, China's $115 billion of credit to Africa between 2000 and 2016 makes up less than 2 percent of Africa's $6 trillion debt stock.
And as President Xi Jinping said on Monday, China-Africa cooperation under the framework of China's Belt and Road Initiative is intended to target the continent's major development bottlenecks so as to realize tangible benefits for both peoples.
That is why its assistance programs have been so successful as they directly address the needs of Africans. On a continent where more than 600 million people still have no access to electricity, 40 percent of the Chinese loans go for power generation and transmission. Another 30 percent seek to modernize Africa's transport infrastructure.
Rather than being debt trap diplomacy, as some in the West claim, Beijing's support for Africa seeks to realize benefits to the continent that can be both seen and felt and to promote the building of a Sino-African community with a shared future.
On Monday, having pledged $60 billion to Africa at the summit in South Africa three years ago, Xi offered another $60 billion in financing, promising Chinese investment comes with "no political strings attached". He also called on other countries not to set conditions on their assistance to African countries or to pursue political interests with their investments.
Despite Western criticism of China's presence in Africa, there is no denying the fact that the continent has maintained its growth momentum every year since China started to invest there. The Beijing summit shows that both sides want to maintain that momentum in pursuit of common prosperity.
Today's Top News
Editor's picks
Most Viewed