'Sweet science' on ropes as Olympic status hangs in balance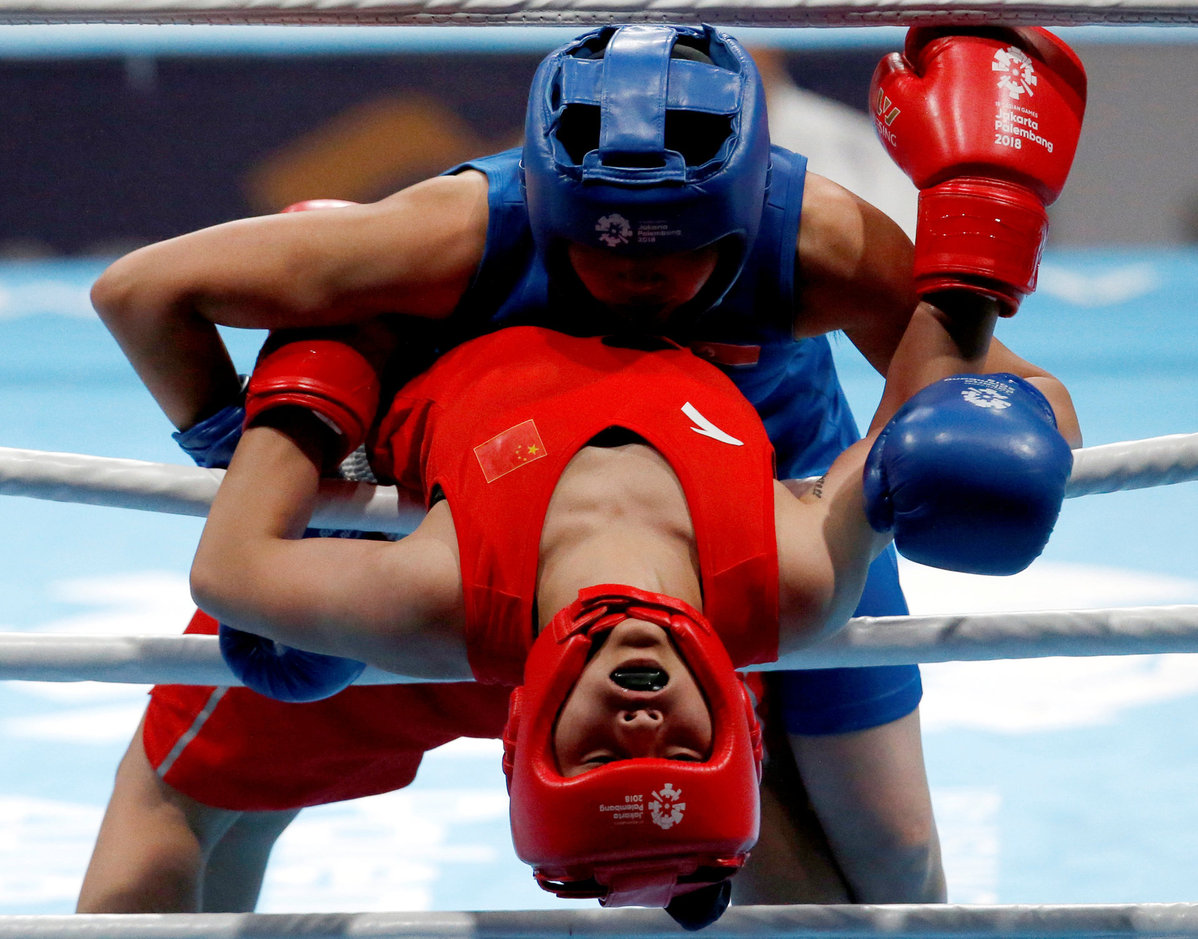 JAKARTA - As one Asian boxing chief warned "the clock is ticking", the International Boxing Association said on the weekend it is embarking on a "cultural change" to prevent the sport being thrown out of the Olympics.
The Asian Games were again marred by ugly protests at judging decisions in the ring, with two Democratic People's Republic of Korea coaches removed by police and booted from the Asiad after their fighter lost a split decision.
"We are going to change the culture of the AIBA," the governing body's executive director Tom Virgets said in Jakarta.
Four years ago in Incheon, Republic of Korea, there were scuffles with police in the arena and profanity-laced tirades from coaches and relatives after a series of controversial decisions.
One boxer even tearfully refused to accept her bronze medal and was banned from the sport for a year.
"We have an issue of competence in our officiating and that's on us," said Virgets.
"Our president, Gafur Rakhimov, is very, very committed to putting in whatever resources are necessary to improve the education process of our officials."
IOC threat
The "sweet science" was one of six original sports in the ancient Olympics, but faces the real prospect of being knocked out by the International Olympic Committee and losing its place at the 2020 Tokyo Summer Games.
The IOC has been losing patience with boxing since a judging scandal at the 2016 Rio Games, when all 36 officials and referees were suspended while allegations of bout-fixing were investigated.
An internal power struggle saw Chinese Taipei AIBA president CK Wu ousted and replaced as interim president by Uzbek businessman Rakhimov - who has always vigorously denied US government allegations of links to organized crime.
IOC president Thomas Bach said in February that he was "extremely worried about the governance of AIBA".
Although amateur boxing's beleaguered chiefs handed over a crucial report on internal reforms to the IOC in April, the threat remains.
"This report shows some progress and goodwill but still lacks execution and substance in some areas," Bach said in May. "Therefore we retain our right to exclude boxing from Tokyo 2020."
Drastic measures
Philippines boxing chief Ed Picson said he is worried the IOC might carry out its threat.
"I hope it doesn't happen, but the clock is ticking," he said in Jakarta.
"The IOC seems to think that unless certain drastic measures are applied ... it would be justified to pull boxing out of the Olympics," added Picson, who is secretary-general of the Association of Boxing Alliances in the Philippines.
Rakhimov declined to speak to AFP when approached during the Asian Games, but the AIBA issued a written response when asked about the problems boxing is facing.
"The AIBA has delivered two comprehensive update reports to the IOC executive board in recent months," the statement said.
"These reports have outlined the documented improvements in the organization's finance, governance, management, and refereeing/judging systems, just to mention a few.
"Some of these changes will need the approval of the AIBA Congress in early November, and the IOC executive board has therefore asked for a third and final report following the AIBA Congress to confirm these changes."
Picson questioned some judging decisions against Filipino boxers in Jakarta, complaining Rogen Ladon had been "short changed" after he was stopped on a cut in the flyweight final.
"Ladon was winning, no doubt," Picson said, adding that he hoped AIBA's interim president, who is a former boxer and coach, could implement changes in time to maintain the sport's long presence in the Olympics.
AGENCE FRANCE-PRESSE