Post-80s man creates sand images in bottles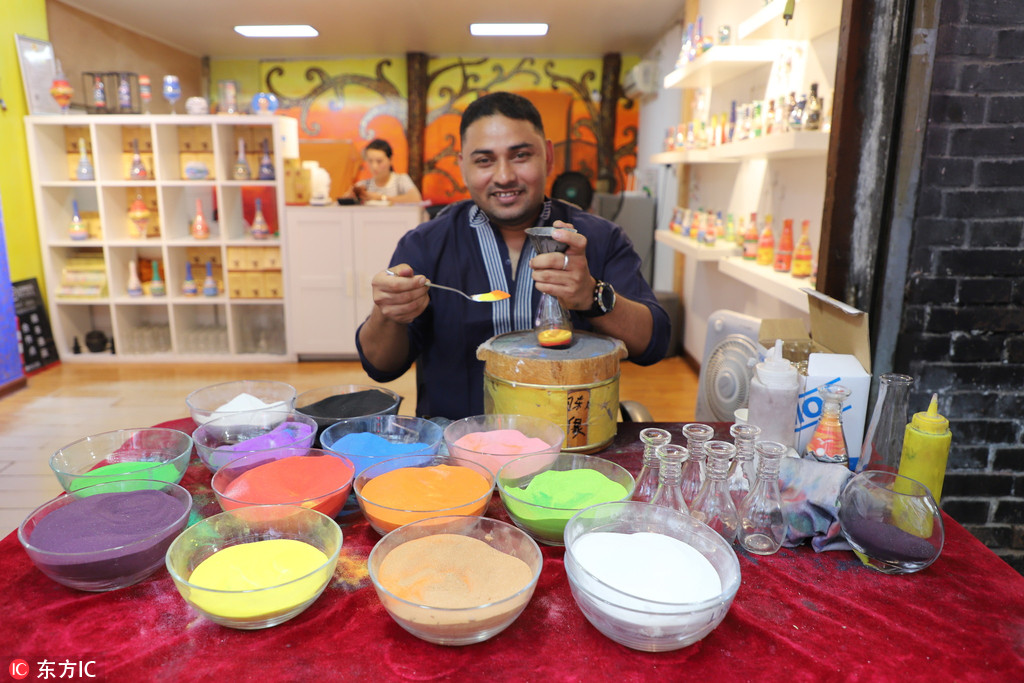 An Nike, a post-80s man from Bangladesh, has been selling sand painting in glass bottle at a Xi'an shop for three years.
Sand bottle artwork is the most representative souvenir for tourists in the Middle East. People use special tools to pour colorful sand into glass bottles and arrange the sand to create different images.
An Nike learnt the skill at the age of 10 and has worked as a bottled sand painter for 20 years. He came to Xi'an, the capital city of Northwest China's Shaanxi province in 2015, and has created lots of bottles with different pictures, including Xi'an famous tourist attractions the Bell Tower and the Giant Wild Goose Pagoda.