DCP Capital invests $120m in Sunpower Group
chinadaily.com.cn | Updated: 2018-09-12 13:16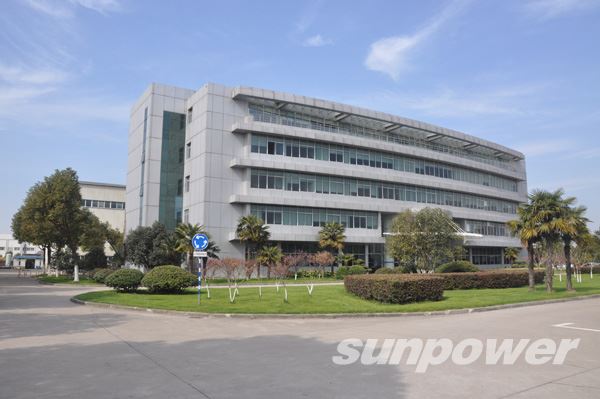 DCP Capital, a private equity firm focusing on China, on Tuesday announced investment of $120 million through two rounds of convertible bonds to fuel the further growth of Sunpower Group Limited.
The investment will support Sunpower, one of the leading environmental protection solution providers in the country, to expand its portfolio of green investments assets to capitalize on the growth potential of the environmental services industry in China, according to the company's statement.
The growing severity of PM2.5 air pollution across the country has prompted the government to introduce various pollution control policies. Regulations now require the phase out by 2020 of small high-emission coal-fired boilers used to generate heat and steam. As an alternative, centralized boilers deploying "clean-coal" technology have seen a significant increase in demand across China.
"Sunpower is unique in the fast-growing anti-smog sector with its industry leadership, outstanding management team and fully integrated capabilities. We look forward to fully utilizing our expertise and network to help Sunpower further enhance its market leadership," said David Liu, executive chairman of DCP.
Backed by its proprietary technologies in high efficient heat transfer, energy savings and ultra-low emissions, Sunpower has been successfully expanding into the green investments segment as an investor and operator of such centralized boiler facilities, supplying steam to industrial customers and providing heat to local residents as well as selling electricity to the State Grid.
In addition to the green investments business, Sunpower has built up a strong Environmental Manufacturing and Services (M&S) businesses over the past two decades. The company has served about 1,500 customers in over 15 industries to date with a blue chip global client base including BP, BASF, Shell, SABIC, DowDuPont, Alcoa, Sinopec, PetroChina and CNOOC, among others.
As an early mover in the industry, Sunpower has developed a robust portfolio and pipeline of projects through both greenfield projects and acquisitions of existing coal-fired boilers. Given that many green investments projects are typically protected with 30-year concession agreements with exclusive rights to renew, Sunpower's portfolio of assets generate long-term, stable and recurring cash flows with attractive double-digit returns.
"Sunpower is well positioned to drive towards the next phase of growth with a vision of becoming the top-tier environmental protection solution provider in China. We hope to leverage DCP's deep industry knowledge and their M&A and portfolio management capabilities to accelerate our business expansion," said Frank Ma Ming, executive director of Sunpower.
Fan Hang contributed to this story.