US, Cuba meet in Washington on 'acoustic attack' incidents
Xinhua | Updated: 2018-09-14 14:37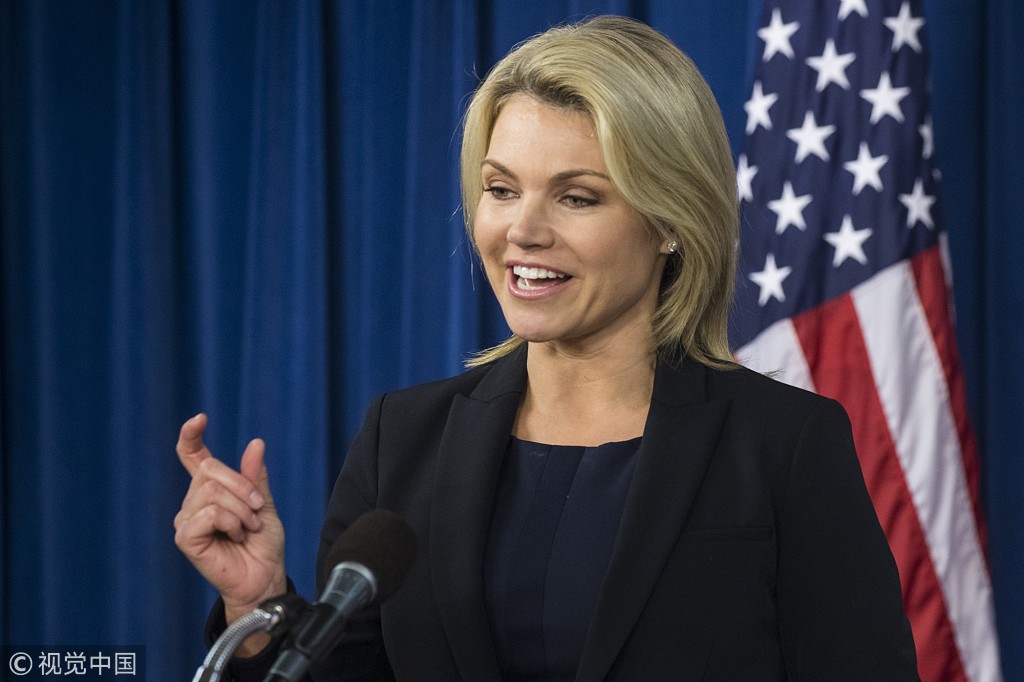 WASHINGTON - US and Cuban officials met in Washington on Thursday to discuss the "acoustic attacks," said the US State Department.
US medical experts attended the meeting with visiting Cuban officials at the State Department to discuss "some of the medical issues" that the US diplomats have allegedly experienced, said the department spokesperson Heather Nauert at a daily briefing.
Nauert refused to provide any details about the meeting.
"We still don't know the cause, we still don't know what or who is responsible for health attacks that took place that affected our personnel in Cuba," she said.
Washington has claimed earlier that at least 25 US diplomats working in the US Embassy in Havana had been affected by the alleged "acoustic attacks" starting from November 2016. The incidents led to the partial closure of the US embassy in Havana and an expulsion of 15 Cuban diplomats who worked at the embassy in Washington.
Cuba, rejecting the accusation from the beginning, has initiated an investigation and urged the United States to present evidence of the alleged attacks.
A senior Cuban official on Tuesday called the US allegations as fabricated. The official told state daily Granma that Cuban and American experts investigating the matter support what authorities in Havana have said from the beginning: the attacks never happened.