Delegation to Japan explains policy of progress for Tibet
By CAI HONG | China Daily | Updated: 2018-09-15 08:48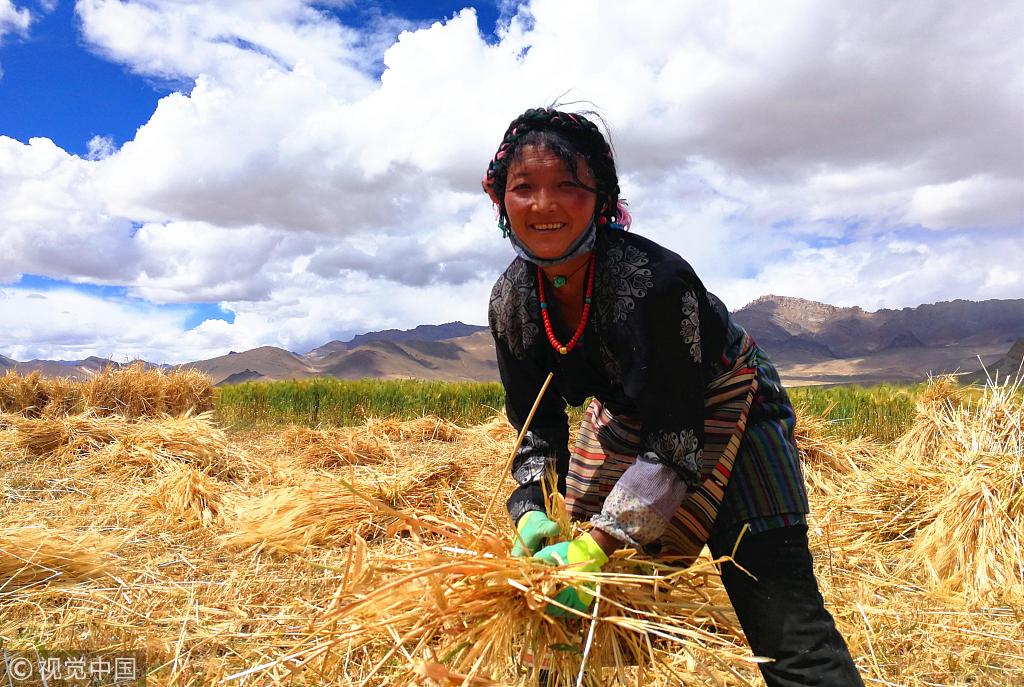 China is working hard to modernize its Qinghai-Tibet Plateau, said Hao Shiyuan, a researcher leading a five-day cultural exchange delegation to Japan that ends Saturday.
"There is no precedent for modernization in plateau areas in the history of mankind," added Hao, who is with the Chinese Academy of Social Sciences.
But China is committed to building a moderately well-off society in an all-around way in 2020. This, Hao said, sets a standard for achieving modernization for all people among its 56 ethnic groups.
Hao said poverty alleviation is the first step in China's mission to build a moderately prosperous society in an all-around way, adding that the country has lifted more than 700 million people out of poverty in the past four decades.
China still has some 30 million rural people living below the poverty line of 2,300 yuan ($336) in annual income.
The Chinese government has adopted preferential policies for areas where ethnic minorities live and impoverishment is most serious. The country rolled out a strategy this year designed specifically for the Tibet autonomous region, the predominantly Tibetan areas of Sichuan province, Nujiang prefecture in Yunnan province, Linxia prefecture in Gansu province and four prefectures in the Xinjiang Uygur autonomous region including Kashgar, Hotan, Kezilesu Kirgiz and Aksu.
"For the Chinese government, the ethnic or Tibetan issue is about promoting socioeconomic development and common prosperity," Hao said. "Western media play up the so-called Tibet issue based on the Dalai Lama's words. But the Dalai Lama left the country more than 60 years ago and has done nothing to improve the welfare of Tibet, Tibetans or all the believers of Tibetan Buddhism."
"The Dalai Lama has no idea of China's ethnicities policy, the system of regional autonomy for ethnic people, and the economic, social and cultural development of each ethnic group," Hao added.
Local authorities have restored all 24 Tibetan Buddhist lamaseries in recent years, and the religious culture is being preserved, according to Cili Wangdeng, a Living Buddha from Diqing Tibetan autonomous prefecture in Yunnan. The local government has also built roads and water service for the temples. Residents are free to pray at temples or at home, Cili Wangdeng said.