Sino-EU alliance asked to defend multilateralism
China Watch | Updated: 2018-09-17 22:55
On Sept 17, the Bruegel, a well-known think tank, hosted a gathering of economic experts on the Chinese and European Union, under the theme "Peril and Potential: China-US-EU Trade Relations". The Chinese delegation was headed by Zhou Xiaochuan, president of China Society for Finance and Banking and adviser of the China Center for International Economic Exchanges.
Against the backdrop of rising protectionism, the world is facing challenges related to free trade and and the underlying international trade system, experts said.
"It is clear that trade is not a zero-sum game, as each side can benefit from economic exchanges," said Guntram B. Wolff, director of Bruegel, in his welcoming remarks, adding that there are some worries about US President Trump's announcements about trade and also concerns about the Chinese model and the Western European model of trade.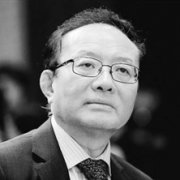 In his welcoming remarks, Wei Jianguo, vice-chairman of China Center for International Economic Exchanges and former vice-minister of commerce, said: "China and the EU, both major economies in the world, should seek a road of mutual benefits as they face the current international trade uncertainties."
Economists from both sides fully participated in the free, frank debate. Regarding the current challenges and hotspot issues, Chinese and European think tank experts compared notes and put forward their solutions in a bid to create a win-win outcome.
Here are some key points from the speeches: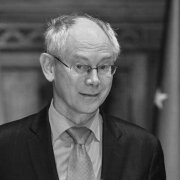 Herman Van Rompuy, former president of the European Council, and former prime minister of Belgium
The European Union wants a positive agenda with China about what we can do together with our bilateral relationship. China and the EU will then stand stronger in our endeavor of keeping the world economy as open as possible.
China and the EU must show there are alternatives to trade wars for settling differences. Europe and China have two other challenges in common sufficient energy resources and steep demographic declines.
The first problem needs to be tackled in conjunction with climate change and the digital revolution — the new world of the electric cars. The second problem is the labor shortage that needs to emphasize productivity and creativity in Asian society.
The EU and China now have a greater responsibility to overcome global tensions and confrontations. We both are engaged in world stability and openness. We have a special responsibility.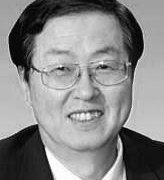 Zhou Xiaochuan, president of China Society for Finance and Banking and adviser to the China Center for International Economic Exchanges
There is some basic consens between China and the EU, such as supporting the multilateral trading system, increasing investment liberalization, resisting protectionism and unilateralism and combating climate change.
Both sides support the rules of the WTO, and also advocate further reform. These main points were fully expressed by President Xi Jinping in his Davos keynote speech.
The main point of concern is the trade war between China and the United States. The goal of the game may be domestic politics rather than economic and trade relations. We hope that this kind of game can gradually return to the rational, calm and balanced track, based on the global situation and interests.
This kind of game is never just bilateral. It involves many countries, so we look forward to communicating and coordinating with the EU to achieve our desired results.
We cannot foretell the future, but I personally think there are two hypotheses. First, the US eventually decides to build a free trade system that favors itself and changes the existing multilateral rules. The US, after all, has developed in the soil of a free market economy. The communication and consensus between the EU and Asia will hopefully facilitate the return of the US and protect the global economy from excessive loss during a time of uncertainty.
The second hypothesis is that the US finally chooses to leave the free trade system for protectionism. It probably dumps the multilateral mechanism and embraces bilateral negotiation, which is actually a way of distorting the market — including the market of the US — meaning lower efficiency in resource allocation. It is very likely to make up for rising financial deficits by tilting up tariffs. If that happens, we will feel sorry for American businesses and consumers, and we will make efforts to facilitate trade liberalization in China, the EU and Asia at large, as well as give consideration to a reform plan for the WTO.
I prefer the first hypothesis, and believe that the communication and cooperation between China and the EU are essential and beneficial for all, no matter what situation arises. And I agree with Mr Van Rompuy on facilitating the free trade investment agreement between China and the EU.

Miguel Ceballos Baron, deputy head of the cabinet of EU Commissioner Cecilia Malmstrom
In the past, confrontation between powers and emerging powers would inevitably lead to military solutions. This is done today in a peaceful manner: through economic, through trade — this is what some people call a "trade war".
The economic emergence of China triggered some concern at the beginning, so China has had to reassure the world about its emergence as a power. That's why it developed the concept of"peaceful rise". China is not seeking dominance through military power or any aggressive act, but seeks a peaceful course.
China set up the Belt and Road Initiative to exert influence and make new alliances with countries initially in Asia. But now the initiative is open to all the countries of the world — a world of closer cooperation with China.
Ruan Zongze, executive vice-president of the China Institute of International Studies
The Sino-US relationship is at a key point. The US launched the trade war against China, and China had no choice but fight back. I think the Trump administration actually is trying to overturn and change the attitude of previous American administrations. Since the two countries established official diplomatic relations 39 years ago, China and the US have established mutually beneficial and win-win relations. As the biggest two economies, any trade rifts will seriously impact the world economy.
China carried out its reform and opening-up policy, embracing international institutions with open arms. It wants to be part of the world, which brought about win-win outcomes — on one hand, the international institutions have become fairer and more representative; on the other, China has obtained more opportunities.
I also want to talk about the relations between the US and Europe. Not long ago, Trump said Europe is the biggest rival of the US, while European leaders called that fake news and reaffirmed that Europe is its best friend. The anecdote shows that the US and Europe are defining their relationship, which can be seen in disputes on globalization and multilateralism. From the perspective of EU integration, I believe that Europe will insist on multilateralism.
The financial crisis that erupted a decade ago has had a huge impact on Europe. The current issues between the United States and Europe — and between China and Europe, to some extent — can be seen as the aftermath of the financial crisis. What is the consequence? In fact, after the 2008 financial crisis, Europe suffered from the combination attack of multiple crises — a sovereign debt crisis, security crisis, refugee crisis, terrorist attacks and so on. All of these crises exacerbate Europe's internal problems.
There are two solutions to this situation. One is to find a problem by oneself, and the other is to blame others, which is an easy one. So, frankly, there are protectionist voices in Europe; and, while the United States is adjusting its foreign investment policy, Europe is changing too.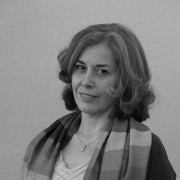 Alicia Garcia-Herrero, senior fellow of Bruegel
We're reluctantly, but interestingly, in a mixed-up trade war, which of course is not good for anybody like Europe, but could be good for some sectors we can step into, as it seems the US will no longer export to China or the other way around.
But it is very important to understand Europe's response.
We export much more to the US than to China. But, you know, if China really needs alliances, the question is: Shouldn't China have been more generous than before in its opening position? Because now it's very hard. The top of investment is right there and it doesn't pay off to challenge the US. This is the key message. I understand that China will be the largest market, but the stock market effect has been very costly. So contemplate the idea of not following the US if push comes to shove, and not put that on show. Because the US strategy is to contain the Chinese structures that have distracted it. I don't think this is a midterm election issue.
I truly believe that China has a chance to bring Europe closer. But being closer means not avoiding the alliance. I think China really needs to open up. It is not about making convincing arguments that we may have had for many years in Europe. It's about strategic decisions that will help your ally.
I think, for that matter, what really needs to be understood is how to improve ties European business interests in China. This is enchantment. I think it's important to read what the concerns were and see whether these concerns can be addressed.
And, of course, as Europeans, maybe we also have to learn from China's policies. Market access is really important. It means that European companies can enter markets in China.
We were reported on for a long time discussing bilateral investment agreements, free trade agreements — but the point is, market access seems to be blocked after all of those discussions. In fact, we do not seem to agree on the economic model behind those three different relations.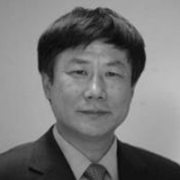 Zhang Yansheng, principal researcher at the China Center for International Economic Exchanges
The world holds different views on our future. The Chinese people believe that we are in a changing situation that has not been seen for a century. A hundred years ago, in 1918, what protectionism, populism and unilateralism brought to the world is still vivid in our minds. Now in 2018, we are witnessing the world's economy going up with good momentum, but a trade war occurs.
Then I have three questions. First, based on the principle of fair trade, will America be the first, or the whole world first, in terms of the global governance? I am worried about the prospect.
Second, who will take the responsibility for the sharing of global public goods if major countries don't want it? Will the world head into disorder?
The third question is, we emphasize rule-based globalization, but no one is satisfied with it because we couldn't make it fair, balanced and coordinated for all parties. Under such circumstance, which rule will satisfy everyone in five or 10 years?
On the other hand, what has China done in last decade? In 2017, for example, China's GDP accounted for 15 percent of the world's total, but we contributed 30 percent or more to global economic growth.
(Fu Jing reported in Brussels, Liu Yi, Bu Yingna, Zhang Zhao, Wang Zhe and Xie Jiayun reported in Beijing)